Motorola Moto X smartphone not coming to Europe for now
32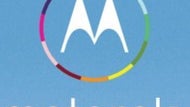 If you live in the States, chances are you won't have a hard time getting your hands on a
Motorola Moto X
once it is out. That's because the smartphone is bound to launch on every major carrier across the country, and even US Cellular is in the game. Folks in Europe and other places of the world, on the other hand, are in for a disappointment.
It looks like
Motorola has no plans of launching the Moto X in Europe
or anywhere outside of North America. Yet that's not because Motorola has no interest in the European market, as a company spokesperson clarified. It is just that Motorola has other plans for that part of the globe. Besides, it could be a safety measure ensuring that all demand for the Motorola Moto X in the US will be met. So instead of the Moto X, European markets are most likely going to get that
upcoming low-cost version of the device
. Nobody knows when that's going to happen, yet an official announcement of the latter smartphone may be months away from now.
This, of course, doesn't mean that the Motorola Moto X will be impossible to find anywhere in Europe. Carriers aren't expected to have it in stock, judging by whatever intelligence we have at the moment, but third-party retailers might have a few SIM-free units in stock. Just don't expect them to offer
the Motorola Maker service
as an option.