Low priced version of the Motorola Moto X coming before 2013 ends
28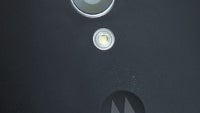 A low-priced version of the just introduced
Motorola Moto X
is coming to emerging markets later this year. Designed for emerging markets where customers don't buy smartphones with a subsidized contract, the low-priced Moto X will also be packaged for U.S. pre-paid carriers where customers generally pay
full price
for their phone.
A version of the Motorola Moto X priced for the emerging markets would have to go up against entry-level models like the
Nokia Lumia 520
. While this Windows Phone 8 flavored handset has enough features and functionality to keep demand for it high, no less than Motorola Mobility CEO Dennis Woodside said that "
The experience of devices you can get for less than $200 is subpar right now
,
we want everyone to have access to affordable smartphones
." Obviously, owners of the Nokia Lunia 520 and its T-Mobile branded twin, the Nokia Lumia 521, would disagree.
Woodside also commented on U.S. pre-paid customers, who are buying 2 to 3 year old technology so that they can afford to have a smartphone on a pre-paid plan. That could be one of the reasons why the
Nokia Lumia 520 and Lumia 521 are selling like hotcakes
. Both models offer some of the current smartphone technology at a very affordable price. While he probably didn't mean to, the Motorola executive gave a good reason why Apple is rumored to be producing a low-cost model called the
Apple iPhone 5C
.
"Buying a new iPhone at full price for a prepaid service costs quite a bit of money, especially families who are buying devices for multiple people
," stated the CEO.
Woodside wouldn't detail what features we might see in a low-cost Motorola Moto X, but such a device could be just
months away
.
source:
CNET