Modular smartphones — 2016's gimmick or a potential game-changer?
40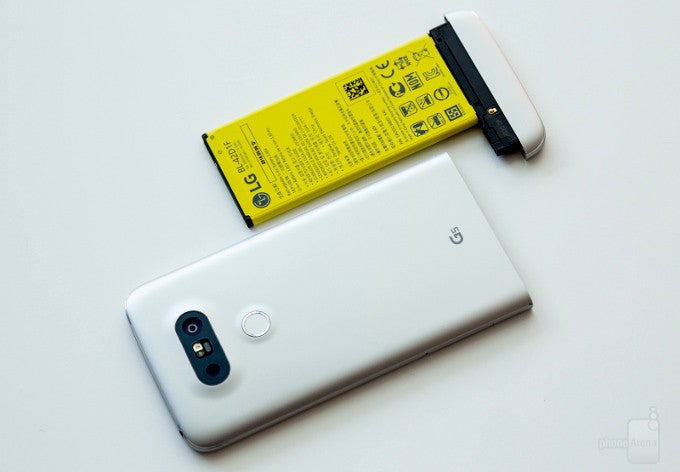 While the concept of modular phones has been around for some time, it wasn't until early 2016 that it sort of became a household term. It all started with Google's
Project Ara
phone that has been in development for a couple of years now, and then we got the
Fairphone 2
, but if we were to point fingers at the rear culprit for improving the popularity of modular handsets, we would point them straight at the
LG G5
.
The current LG flagship made a multitude of headlines with its quirky modular unibody design that not only allows users to swap batteries while on the go, but also employ different modules (a.k.a 'Friends') that expand the functionalities of the handset. Currently, the selection is not very diverse - there's the Cam Plus grip module that sports camera controls and a 1,000mAh battery, as well as the Hi-Fi Plus DAC module that should make audiophiles happy. Next, we have the... Actually, these are all the interchangeable modules you can get for your LG G5 right now.
Apart from the G5, it seems that Lenovo might be pondering the modular design idea as well. A trove of
leaks and rumors about the upcoming Motorola X4
claim that it will also support some kind of modular backplates, dubbed "Amps". These will connect to the phone via a connector interface array at the lower rear of the handset. Said Amps might or might not include an additional battery module, stereo speakers, a pico projector, a camera grip, or even a rugged case with a wide-angle camera lens attachment. These are all speculations at the moment, but they seem rather plausible.
It looks like the industry is keen on modular technology, but is this what consumers really want? We suppose you might have a say on the matter, so there goes - do you think that modular phones will end up being the biggest gimmick of 2016 or no?
Cast your votes below and share your opinion in the comments section beneath it.