Google's Project Ara not launching before 2016
12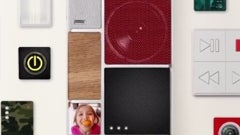 Folks who were waiting for
Google's Project Ara
to finally make its debut later this year (in the form of
a modular smartphone called Spiral 2
) will be disappointed. Google today confirmed, via the official Project Ara Twitter account, that it's delaying the release of its first handset until 2016.
According to Google, the reason behind the delay is the existence of "lots of iterations [of the smartphone]... more than we thought." Well, at least it's clear that Google is hard at work developing devices that may change the way we think of smartphones.
As you may know, the idea of Project Ara was born at Motorola with the aim of building modular smartphones made out of parts that are easily replaceable. This way, in case a user only needs, say, a better camera, or more RAM, or more storage space, he/she could upgrade just one module, not the phone itself. Project Ara was transferred to Google when the Mountain View giant bought Motorola Mobility, and remained at Google after Lenovo acquired Motorola's smartphone business.
Initially, Google was planning to launch the first Project Ara smartphone in Puerto Rico. But now the company says that it's actually "looking at a few locations in the U.S." to launch the handset there. However, as mentioned above, this will happen sometime next year. Obviously, we're looking forward to seeing what Google can do with Project Ara.
source: Project Ara Twitter (
1
), (
2
), (
3
)