Moto X4 leaks explained: two distinct phones, each with modular backplate support
21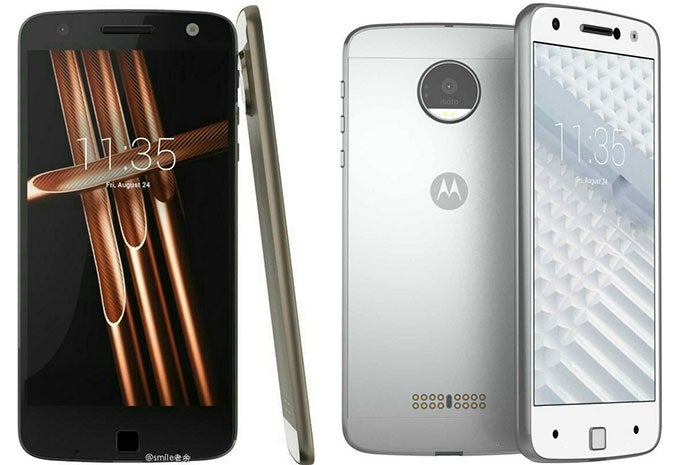 Motorola leaks have been
dominating upcoming smartphone news
these past couple days, as images started forming
what looked like an exciting picture
for the company's near-term lineup. As we
compared these new leaks with older ones
, and started looking closely at what they revealed, an interesting theory began to emerge: was Motorola about to
bring back its old laptop-style docks
with the help of a big connector this phone's back panel? According to Evan Blass, the truth is far more complicated – and interesting – and what we're looking at here are actually
two
new Moto handsets, each supporting an all-new modular backplate hardware expansion system.
Let's back up for a sec and look at yesterday's big leak: we saw both that white handset, identified as the supposed Moto X4 and featuring that rear connector interface, as well as a darker model, presumed to be the same phone. According to Blass,
that
was our big mistake.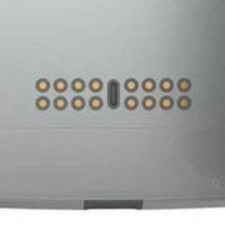 Instead, those two are reportedly two distinct phones, and while they may be outwardly similar, the internals are quite different.
We'll touch base with the rumored specs of each in a moment, but right now we want to dwell on their physical similarity. That's supposedly quite intentional, so that they can share snap-on backplate modules called "Amps" that will deliver extra functionality – in the same ballpark as
what LG's doing on the G5
, but supporting multiple models right out of the gate.
These Amps would interface with the phones through that connector array, and it sounds like Motorola has some compelling options lined up: Amps that give their attached phones stereo speakers, extra battery life, a pico projector, camera grip (with optical zoom, no less), and rugged case (with its own wide-angle camera enhancement) are supposed to be available at launch time – and we could easily see that selection grow.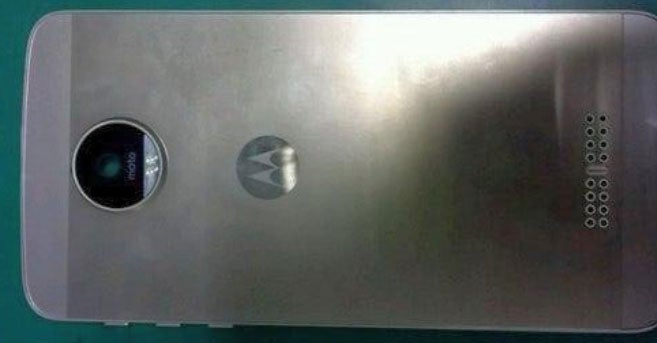 Last year's leak that started it all.
As for the phones themselves, launch names are still under debate, but they're reportedly being developed under the codenames Vector Thin (the black render) and Vertex (the white render).
Vector Thin is the one with the flagship-caliber specs, including a 5.5-inch 2,560 x 1,440 (quad HD) OLED display, top-shelf Snapdragon 820, 3GB or 4GB of RAM (Motorola loves customization options), 32GB storage, and a 13-megapixel camera with optical stabilization. And while the phone would only get a 2,600mAh battery, it could be a shockingly thin handset, measuring in at just 5.2mm thick.
Vertex would dial things back a little to another 5.5-inch OLED panel (but this time with a lower 1080p resolution), Snapdragon 625, 2GB or 3GB of RAM, 16GB or 32GB of storage, and a laser-assisted 16MP camera. It would end up with a beefier 3,500mAh battery, but measure in at 7mm as a consequence. To be fair, that's still incredibly svelte for all we're talking about packing inside.
What about launch plans? While August 24 (the date you see on-screen here) had been kicked around before, another compelling theory suggests that Lenovo could turn the spotlight on both these handsets and their Amps accessory system at Lenovo Tech World on June 9.
source:
VentureBeat