Microsoft to "kill" Skype on Windows Phone 8 and Windows Phone 8.1 early next year
22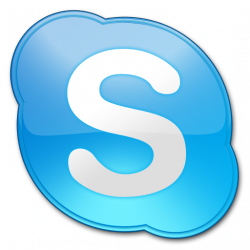 Back in May 2011,
Skype was purchased by Microsoft for $8.5 billion
. Because
Microsoft makes more money from licensing its Android patents
than by selling Windows Phone handsets, the software giant saw no reason why it should (or even
could
) use Skype to pump up Windows Phone sales. Last month, Microsoft said that it would
drop support for Skype on Windows Phone 8, 8.1 and versions of Android below 4.0.3
starting in October.
And in Early 2017, 80% of Windows Phone users will be saying goodbye to the app when Skype is "killed off" for Windows Phone 8 and Windows Phone 8.1 users. That announcement was made by Microsoft on Friday. So that means Windows Phone 8 and 8.1 users will still get to use Skype (albeit with some limitations) through early 2017. This also applies to devices with Windows RT and Android phones and tablets running Android 4.0.3 and under. Microsoft is in the process of moving Skype from P2P to the cloud. Microsoft says that this will improve some of Skype's features like file sharing, call quality, reliability and video messaging.
With Windows share of the smartphone market continuing to drop, there really is no reason for Microsoft to spend any time, energy or money in supporting anything but the Windows 10 Mobile version of the app. Speaking of which, if you own a handset running Windows 10 Mobile, you can install Skype Preview for Windows. This app supports video calls and group video calls up to 25 people. If interested, just click on the
link
.
source:
Skype