Skype to drop support for Windows Phone 8.1, older versions of Android in October
14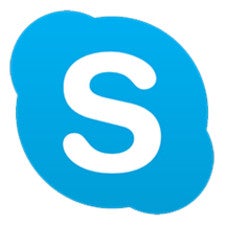 Skype yesterday announced that its transition away from P2P and to the cloud will be complete in the coming months. As a result of this, support will be dropped for Skype on Windows Phone 8, 8.1 and versions of Android bellow 4.0.3. Users running versions of Android as old as 2.3 will still be able to use Skype 4, while versions 6.2 and above will be available on Android 4.0.3 and above. The end is nigh – October 2016.
Unfortunately, dropping support for Windows Phone 8 and 8.1 means that 89.1% of Windows Phone users worldwide won't be able to use Skype on their smartphones. This means that only 10.9% of all Windows Phones will be able to use Skype, as frighteningly illustrated by this pie chart provided by self proclaimed Windows Phone addict Rudy Huyn.
So only 10.9% of windows phones will be able to use Skype starting October 2016... @SkypeSupport,think about it! pic.twitter.com/6tSyeLUeBf

— Rudy Huyn (@RudyHuyn) July 20, 2016
"History repeats itself", they say, and for good reason. Microsoft in 2014 pulled the plug on Skype for Windows Phone 7, kicking some 10 million users to the curb, only this time around the number is much larger.
The aforementioned 89.1% that won't be able to use Skype once October rolls, are divided between users of Windows Phone 8.1 (78.8%), Windows Phone 8.0 (7.4%) and Windows 7.x (2.9%). Excluding the latter group, an interesting thing to note is that, according to AdDuplex's March 2016 report on Windows 10 Mobile Upgradeability, a total of 50.4% of all WP 8.1 devices in use are Windows 10 upgradeable, but only 15.2% of them have actually been updated to the new OS.
source:
Skype
via
MSPoweruser