Microsoft to hire visual/UI designers & psychologists for WP7 refinement
8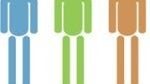 Windows Phone 7
is barely out of the gate, and already gunning for a piece of Apple's market share. Years ago, the roles were reversed, and Microsoft is eager to earn back their place in your mobile-loving hearts. To that end,
Microsoft
is hiring design program managers, visual designers, user experience designers, and user experience researchers to further refine the OS.
We all know that
WP7
is still young, and certainly not perfect. They stated before that they wanted to do fewer things, and do them well, rather than rush out a bug-ridden OS. They are coming out with their
copy-paste
update, and will soon add better multi-tasking functionality.
Their 'Windows Phone Careers' page includes a position for a 'User Experience Researcher.' This position calls for a master's degree in psychology, so we suppose their are working towards an even more user-friendly, intuitive, and satisfying experience from WP7.
We're glad to see Microsoft not resting on their laurels after a successful launch. The
holiday
shopping season will obviously be the real proving ground, exposing how successful their half-million dollar ad campaign and ground-up design techniques have been. How about you? Are you getting a Windows Phone 7 device this holiday season, or are you looking at an
iPhone
or Android device?
source:
Microsoft
via
WMPoweruser
Recommended Stories