Microsoft rumored to be bringing the Windows 8 kernel to Windows Phone Apollo
14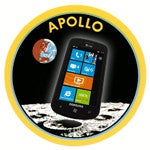 Windows Phone is a solid mobile OS with a refreshingly new UI. We know you've read that statement before in our WP7 news, but we keeping having to say it because no one seems to want to buy it. Nokia has seen some
moderate success
with their new Lumia handsets, but in doing so they shot up to a
45% market share
of WP7 Tango phones sold. Not a promising way for Microsoft to enter the second year of Windows Phone's life.
To combat this Microsoft has planned a massive update scheduled for Q4 2012. Code-named
Apollo
, it will unleash high-resolution screens, dual-core CPUs, and greater integration with the upcoming Windows 8, which is scheduled for release in the same time frame.
According to rumored information reported by All About Microsoft's Mary-Jo Foley, that's not all Apollo and Windows 8 will share – they may end up running the same kernel. Right now WP7 doesn't share the Windows NT kernel that Windows 7 runs, it's instead based on the Windows CE kernel. If the reports are true, by the end of the year both the desktop and mobile OSes would share the same Windows NT-derived kernel.
There are advantages and disadvantages to this strategy. Just like Apple's decision to base iOS on the same kernel as OSX, sharing more of the code base between Windows Phone and Windows 8 would mean faster (and cheaper) development of each. It would also allow developers to use one tool to develop apps for both the mobile and desktop versions of the operating system.
On the other hand, apps written for WP7 would have to be recompiled or otherwise updated to work on a new kernel. This has the potential to be a real show-stopper for Windows Phone developers who may already be frustrated by the
low market penetration
of the WP7 platform.
If this information turns out to be true, it may explain one of our previous news stories; Windows Phone head Andy Lees was
abruptly moved
out his leadership position in Windows Phone for a "time-critical opportunity focused on driving maximum impact in 2012 with Windows Phone and Windows 8". Could Lees have been tasked to create new developer tools to ease the transition from WP7's kernel over to the Windows NT-based kernel in Apollo? Perhaps a new environment that let developers easily port their existing projects not just to Apollo, but to the Windows 8 desktop app store as well?
Perhaps we'll learn more at Mobile World Congress next month in Barcelona. Exciting things may be coming down the Windows Phone pipeline…
source:
ZDNet
via
intomobile