Microsoft offers 'Switch to Windows Phone' app to Android users switching platforms
23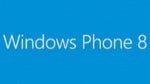 The other day, we discussed Microsoft's 'Switch to Windows Phone' app and
we promised to tell you when it arrived at the Google Play Store
. We are officially upholding our end of the bargain by telling you that the app is
now ready
to be downloaded onto your Android phone. We have to say that Microsoft has some chutzpah here, because the app is basically for those who are leaving Android for Windows Phone. It also is for those who would like to leave Android for Windows Phone, but are too lazy to download and install the apps on their Android phone all over again on a Windows Phone model.
Just in case you're not sure what this app does, it takes the current list of apps on your Android phone and matches them up with their Windows Phone versions. If the exact title of an app is not available for Windows Phone, it will include a similar app. The list is then sent to the cloud where it awaits the purchase of your new Windows Phone. Once you have your new device in hand, you can
retrieve the apps
from the cloud.
Microsoft is really pushing the whole switching to Windows Phone campaign hard. A heavily edited 30 second version of the
hilarious wedding day ad
received air play Tuesday evening on Fox's highly rated
Hell's Kitchen
.
source:
SwitchtoWindowsPhone