Microsoft releasing "Switch to Windows Phone" app to lure Android users
89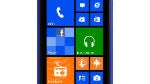 Early last year, we did a
series of articles
about what an Android user should expect if they were to decide to switch to Windows Phone 7. We found that aside from the lack of Google apps, the switch probably wouldn't be as difficult as you might expect for the common user. Obviously, it would be far trickier if you are a Google power user. Well, it looks like Microsoft might have come across that series, because there is a new report that the company is planning to launch a "Switch to Windows Phone" app to lure Android users.
Apparently, the plan for the app is to help ease the number one fear that users usually have in switching platforms: finding the apps they love. Microsoft is confident that the Windows Phone Store - which has around 135,000 apps according to the last Microsoft report - has enough apps to cover anything users would be looking for. So, the Switch to Windows Phone app would scan the apps on your Android device and let you know what is available in the WP Store, and what alternatives exist for the apps that aren't there.
The app search mechanism will be powered by Quixley. The rumor claimed that the app would be hitting the Google Play Store yesterday, but that didn't happen, but we'll let you know when it does.