Microsoft has no more Lumia 950 XL warranty replacement units in the U.K.
9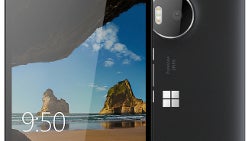 Speculation that Microsoft is planning to stop selling its Lumia handsets by the end of this year received a boost today from a report out of the U.K. There, a
Lumia 950 XL
owner was not allowed to receive a warranty replacement for the phone because Microsoft had no more inventory of the device to send out. The software giant had reportedly stopped producing the phone a month ago, and all remaining models were shipped to distributors. Eventually, all Microsoft warehouses will be out of stock although retailers have some units available.
Microsoft never heavily promoted its first handsets to come with Windows 10 Mobile out of the box. While some fans of the platform had hoped that the new build could spark a turnaround and give Windows Phone some momentum, the app gap has proven to be too much for Microsoft to overcome. Windows Phone's market share continues to decline. At the time that the
Lumia 950
and Lumia 950 XL launched last November, there was some thought that Microsoft was intentionally withholding support for the phones so that it could concentrate on building the mythical Surface Phone.
But the truth is that
Microsoft has a ton of Android related patents
that add more to the top and bottom line than sales of Windows Phone devices ever did. Even if Microsoft were to walk away from selling handsets, the company does have some skin in the game. And if anyone wants a well-spec'd Windows 10 Mobile phone, there is the
HP Elite x3
which is
expected to launch in the U.S. on September 26th
.
source:
MSPoweruser