March launch confirmed for Nintendo's first mobile title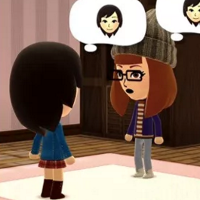 Back in October, Nintendo announced that
its first mobile title would be Miitomo
. Sure many were disappointed to find out that there was no Mario or Pikachu involved in the company's first smartphone app. Miitomo allows users to communicate with each other using Miis. These are avatars that users create in their own image. In-app purchases will allow users to buy clothes for their Miis.
With Miitomo, you will be communicating with your friends while viewing their Miis. Isao Moriyasu, the CEO of Nintendo's partner DeNA, said "Communicating with friends who actually look like your friends in real life is a distinctly different feeling from text-based communication."
Tatsumi Kimishima, Nintendo's president, recently confirmed a March release for the app in Japanese newspaper Mainichi Shimbu. While there has been no official word on pricing, we expect Nintendo's first mobile app to be free. We also expect that there will be five mini-games that Miitomo users will be able to play inside the app.
Nintendo is dipping its toes into the water with the release of Miitomo. Eventually,
the video game giant hopes to have five mobile titles available by March 2017
.
source:
MainichiShimbun
(translated) via
AndroidAuthority