First Nintendo smartphone game coming before the end of this year
34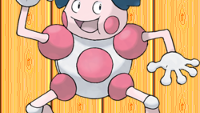 Back in March, Nintendo announced that it was teaming up with developer DeNA
to bring new Nintendo games to mobile platforms
. We now know that the first of these games will be available before the end of this year. In all, we can expect five titles from Nintendo to appear before March 2017 according to CEO Satoru Iwata.
The executive reiterated that Nintendo will not simply port over existing titles. That's because the game play on smart devices is different than on dedicated gaming consoles and Iwata says that the results would not be positive. While Nintendo does plan on using some of the characters that it is known for, the goal is to get smart device game players familiar with Nintendo. The CEO says that this will hopefully lead them to "
explore more premium experiences on our dedicated game systems
." In other words, Nintendo wants game players to enjoy playing its mobile games so much, that they shell out more cash to buy the upcoming NX console.
Iwata has high hopes for each of the smart device games, which is why the company is releasing what sounds like a small number of titles. He expects each game to be a hit and will run each one for a "
a significant amount of time after their releases
." He says that this proves how committed Nintendo is to gaming on smart devices.
"Even with highly popular IP, the odds of success are quite low if consumers cannot appreciate the quality of a game. Also, if we were simply to port software that already has a track record on a dedicated game system, it would not match the play styles of smart devices, and the appropriate business models are different between the two, so we would not anticipate a great result."-Satoru Iwata, CEO Nintendo
source:
Nintendo
via
TheVerge
,
AndroidCentral
Recommended Stories