Magic Piano comes to an Android device near you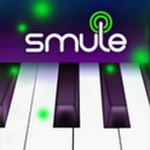 Popular iOS game Magic Piano, a game that is like Guitar Hero for, well, pianos, has just landed in the Google Play Market. The music catalog of titles you can play tops 200, with Smule claiming that they will add new music on a weekly basis. The game works on a freemium model, where you can download and play the game for free, but unlocking additional songs requires the redemption of "Smoola" credits that naturally will cost you some actual moolah.
The available music covers quite a broad swath, so whether you are a fan of John William's scores, Chopin, or Evanescence you can find something to suit your fancy. One word of warning to current iOS Magic Piano players: Smule says that due to differences in the content between the two versions of the game (and more importantly, they differences in who sells them) you can't share content credits between the two apps. If you want to play on both platforms it looks like you will have to double dip to get your favorite songs on all of your devices.
If this sounds like the way you like to relax, you may enjoy the official video below:
source:
Play Store
via
Droid-Life