Leaked memo: Starting July 20th, T-Mobile will offer EIP for accessory purchases
11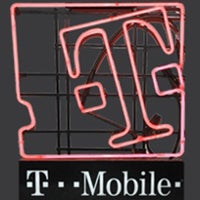 According to a leaked internal memo from T-Mobile, the carrier plans on expanding its EIP program to cover accessories. With smartphones and tablets, opting for the EIP plan usually means paying for a device with 24 monthly payments. Broadening the use of the plan to cover accessories could spur more sales.
Let's say that you want a Gear Fit to go along with your
Samsung Galaxy S5
. Starting on July 20th, you can pay off the cost of the accessory over two years. Instead of having to immediately pony up $199.99 for the fitness band, you can pay approximately $8.30 per month for 24 months. With the EIP in place for both your new phone and your accessory, you can walk away from the store, paying nothing down for a new phone and an accessory for it.
Since T-Mobile has not introduced this yet, we are obviously basing this on a lot of assumptions. There could be conditions and requirements that we are not aware of yet. For example, a minimum price would probably make a lot of sense here. You are not going to be able to pay for a $20 case over 24 months. And there is the possibility that T-Mobile might require you to purchase a device at the same time that you decide to use the EIP to pay for an accessory.
T-Mobile could use some more consumer friendly announcements in the next few days to draw attention away from the FTC's accusations that the carrier
allowed third party merchants to charge customers
for unauthorized service,
an allegation that the company denies
.

Leaked memo reveals that T-Mobile will offer EIP payment plans for accessories
source:
TmoNews