LG patent hints at foldable smartphone with borderless design
3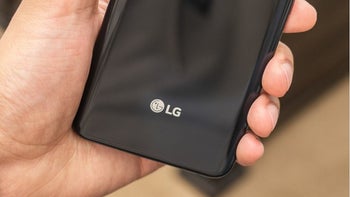 As foldable smartphones draw closer, more and more patents related to the form factor are starting to appear. In the case of
this latest one
, though, it seems LG is already looking into the design of future iterations.
In the patent in question,
LG
describes a flexible display that wraps around the frame entirely. This means that, when folded, the device can be used just like a traditional smartphone that boasts a curved edge display à la Samsung – the rear portion of the display is automatically switched off in this position. Speaking of the rear, it looks as though this particular portion of the display attaches magnetically to the device's body, thus allowing users to easily unfold the panel and gain access to a tablet-sized display.
As foldable devices are yet to be launched, the usefulness of such devices still remains largely unclear. Nevertheless, with the first devices set to arrive in early 2019, it won't be long until brands such as LG and
Samsung
start showcasing all of the benefits they have discovered.
Last month, it was revealed by tipster Evan Blass that LG's first foldable smartphone would be
announced at CES 2019
in early January. Its design and specs remain largely unclear at this point, but according to a recent trademark filing, it could be called
the LG Flex
.