LG trademarks potential names for its foldable phone, one fits a crazy concept found in patents
1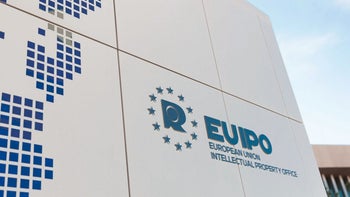 Just yesterday, we reported about the
different names Huawei trademarked
and will likely use one of them for its
upcoming foldable smartphone
. LG is also planning to have a contender in that market segment, as previous
information
and
patents
show.
LetsGoDigital noticed
that the company has filed several trademarks with the European Union Intellectual Property Office that sound very fitting for a foldable phone.
The names LG decided to protect for now are Flex, Foldi and Duplex. All three are filed under the category "Smartphones; Mobile Phones", which removes any assumptions that LG might use one of those names for its flexible displays. It's expected that LG will
manufacture the displays for other brands
that want to release a foldable phone, since the required technology is far too expensive for every phone maker to develop on its own.
But let's get back to the names. The first two, Flex and Foldi, are pretty straightforward and in sync with
Samsung's Galaxy F
and Huawei's Flexi/Flex trademarks. Duplex, on the other hand, is an interesting choice by LG, especially considering that Google is using the word for its
AI call-making feature
that
just started rolling out
to users.
However, Duplex does sound fitting for the device described in
patents granted to LG
earlier this year. The concept smartphone not only has two displays, but two batteries and even two headphone jacks, allowing two people to enjoy different content at the same time. Is that use case common enough for these extra features? LG either thinks the answer is "yes" or plans to change people's habits. Either way, this concept sounds as duplex-y as you can get with a smartphone.
At this point it's hard to say anything with certainty about LG's plans. The names might be just a precaution and the final product (or products) could be named something completely different. The announcement of LG's foldable phone is expected early next year, some sources say
as early as January
. Will we be able to share a phone with a friend and be together, but also separate? Only LG knows for now, but soon a quality leak might give us more insights, fingers crossed!