LG V30 vs Galaxy S8+ vs iPhone 7 Plus: first look camera comparison
35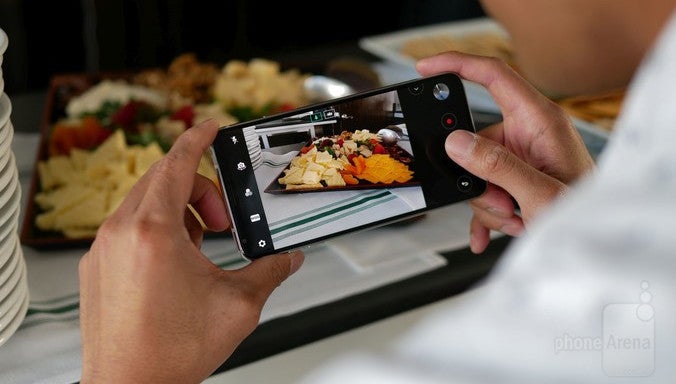 The sunset in Berlin was beautiful tonight – for about an hour, as we were sipping lemonade on the balcony, shades of red, yellow, and blue were blending across the sky for our viewing pleasure. As many of the folks around us, we took a photo of the remarkable spectacle – three of them, actually. And we're now going to share them with you. In fact, we're sharing a whole bunch of images that we took today with the
LG V30
, the
Galaxy S8+
, and the
iPhone 7 Plus
.
Mind you, this is not a full-blown camera comparison. Far from it – the LG
V30
we used was a preview unit, hence we can't yet comment on the quality of the images it produces. After all, tweaks here and there could change the behavior of its camera by the time we get our hands on a retail version. But with the images below, we can give you a rough idea as to how LG's latest high-end performs against two of its rivals, namely the
Galaxy S8+
and the iPhone.
Keep in mind that the photo samples have been scaled down to make them load faster. However, if you really want to take a closer look at the images, you can find 100% zoom side-by-side crops in the gallery. Now go check those photos out and let us know what you think in the comments below!