LG V30 official battery life numbers tell a familiar tale
36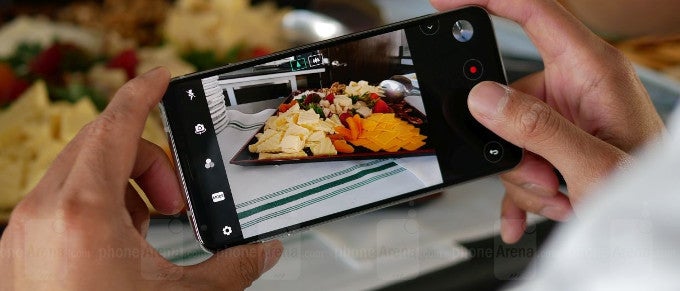 What, did you expect a Quad HD flagship with a 3300 mAh battery to last two full days? We hope not, as LG has posted some official battery life numbers for the
V30
, and they are a mixed bag compared to even its own estimates for the
V20
predecessor. The two phones have similar battery sizes - 3300 mAh vs 3200 mAh for the V20 - yet the V30 offers much longer continuous talk time of 20 hours, while the V20 makes do with 16. When it comes to the standby estimates, however, the V20 has 160 hours listed, while LG has measured the V30 to last 120 hours, or about five days in that low-powered mode.

The bad news, however, is that Samsung's
official talk time and standby numbers for the Note 8
or
S8+
, for instance, are higher than what LG lists here, while even the
G6
manages to score better. We'll see how the 3300 mAh battery of the V30 holds up after we subject the phone to our own benchmark testing, yet given the powerful hardware and the high-res display, we wouldn't hold our breath for some earth-shattering endurance from LG's newest flagship.