Galaxy Note 8 vs S8+ vs S8 official battery life may leave you unimpressed
49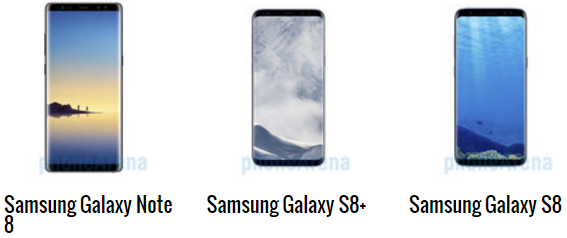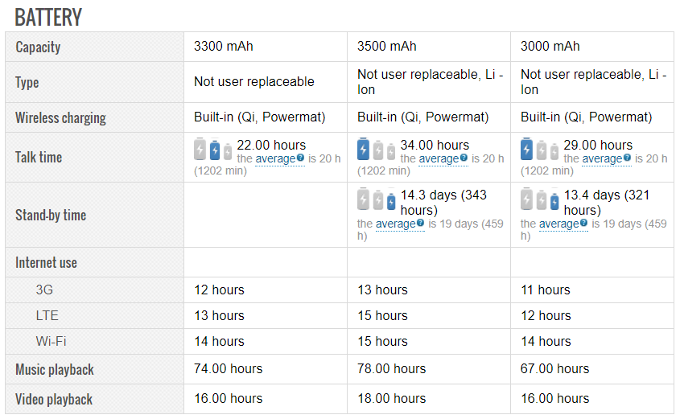 Color us unsurprised, but we just took a glimpse at the official battery life endurance numbers that Samsung is giving for the
Galaxy Note 8
, and the smaller battery compared to the
S8+
has seemingly taken its toll. Samsung was
extremely cautious with the Note 8 battery pack
, opting for a smaller, 3300 mAh unit than the 3500 mAh pack of the
S8+
, despite that the Note 8 is the larger device. Granted, the S Pen occupies plenty of space that the S8+ doesn't have to spare, but still those of you who might have expected an excellent battery life out of the Note 8 might be in for an average endurance.
Not that the cited 14 hours of Wi-fi browsing or 16 hours of video binge aren't good numbers for a phone with a QHD+ resolution display, they just fall short of the S8+, and are in fact on par with the
Galaxy S8
and its 3000 mAh battery unit. Now, how will those numbers translate to the real-life endurance of Samsung's new phablet, and to our standardized benchmark that compares all phones set at the same screen brightness, remains to be tested, but given the similar specs, the Note 8 is unlikely to defy the laws of electricity, and pull off a better battery life than the (slightly smaller) Galaxy S8+.