South Korea exclusive LG V30 Plus to be unveiled alongside the LG V30 on August 31
26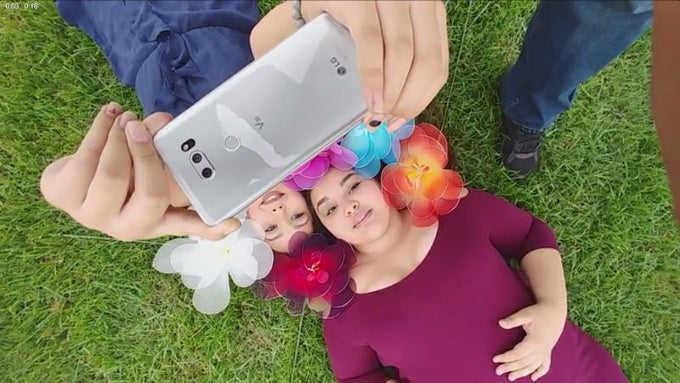 LG V30 is becoming official on August 31, just a day before IFA 2017 at Berlin kicks off, that's already old news at this point. We also do know a ton of stuff about the device, so much that we actually have a few preliminary size comparisons with other unreleased devices. What can we say – there are tons of leaks and we are rather good with Photoshop.
A new rumor just broke pertaining to LG's future handsets just broke out, and it's a rather saucy one - apparently, there might be two devices unveiled on stage on August 31, with a so-called LG V30 Plus joining the fray. Aimed for the South Korean market, it won't differ much from the LG V30: aside from basically sporting the same bezel-busting design, it will also have the same internals, as in a Snapdragon 835 chip, 6 gigs of RAM, and a 3,200mAh battery powering the lights.
LG V30 Plus will have 128GB storage, cost more than the V30
The V30 Plus is expected to have 128GB of storage on deck, whereas the regular V30 will have 'merely' 64GB of the stuff inside. The two devices will also differ in two other essential feature as well: wireless charging and Hi-Fi audio playback, though we are not sure which phone gets what. We can make an estimated guess, though: the V30 Plus will likely be the better audio machine, whereas the V30 is quite possibly getting wireless charging.

LG did that with the G6 and is on the way of doing it with the V30 as well — only the North-American version of the G6 got wireless charging, whereas only the Asian variation of the G6 got Hi-Fi audio on board, which quite possibly irritated a ton of potential adopters.
As we already said, the V30 Plus is aimed at the South Korean market and will hit the shelves alongside the V30 on September 15. Its expected price tag will be the local Korean equivalent of $875, while the V30 is quite likely getting launched at around $700.
Get up to speed with all the V30 rumors right here, right now: