Apple iPhone 8 vs Samsung Galaxy Note 8 vs LG V30: size comparison
40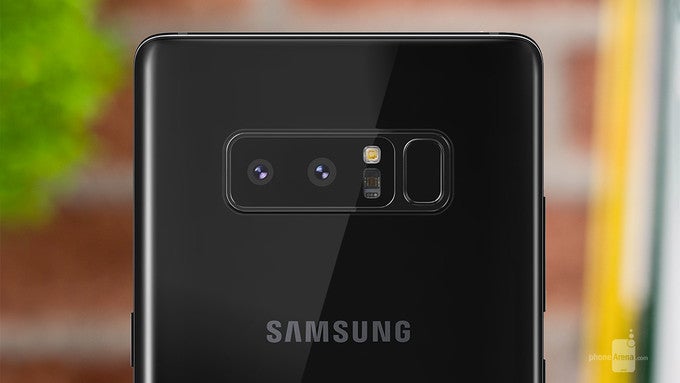 It's about time: in three weeks Samsung will unveil its brand new
Galaxy Note 8
, in four weeks we expect to see the LG
V30
, and in a bit more than a month Apple will take the wraps off its premium new
iPhone 8
.
It does not get any better for phone fanatics: three flagship devices by three of the most renowned phone makers out there.
We already know the sizes of three of the best phones of H2 2017
But you don't even need to wait for the official announcements to know what they will look like: Apple itself leaked a lot about the upcoming iPhone 8 in a
HomePod
firmware that it accidentally released, and leaks about the Galaxy Note 8 and V30 have been plentiful. We not only have sketches, we know the exact dimensions of these three upcoming phones. We wasted no time and went to the drawing board to give you our detailed Apple iPhone 8 vs Samsung Galaxy Note 8 vs LG V30 size comparison.
Apple iPhone 8 vs Samsung Galaxy Note 8 vs LG V30
The one thing that you notice immediately is just how compact the new iPhone 8 is. All three phones are expected to feature AMOLED screens, but the iPhone has the smallest display of them all: a 5.8-inch one, while the Galaxy Note 8 is expected to come with a 6.3-inch screen, while the V30 is said to ship with a 6-inch display.
And you can see one other key difference: the huge notch on the iPhone 8 screen, a feature that neither the S8, nor the V30 have. Both of them have uninterrupted displays, with a slight curve on all four edges. The curve is more pronounced on the V30 and it's very slight on the Note 8.
We also know the thickness of these three phones: the LG V30 is expected to be the slimmest at just 7.4mm and the iPhone 8 measures almost the same at 7.5mm, while the Note 8 is a hair thicker at an expected 8.5mm (also thicker than the 8.1mm S8 series).
Feel free to also take a look at our size comparisons between the Apple iPhone 8, Samsung Galaxy Note 8 and current generation phones right below:
Disclaimer:

All images below are based on leaked, non-official information from reliable sources.