LG V20 will be the first smartphone to carry a 32-bit Quad DAC chip
38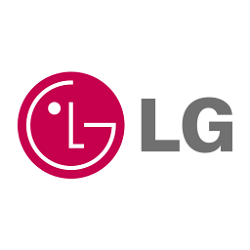 LG announced today that the
LG V20
,
which is expected
to be unveiled on September 6th
, will feature a 32-bit Quad DAC. That would make the device the first smartphone to carry such a component. The digital to analog converter (DAC) allows digital files to be converted to analog so that they can be heard by the user.
LG says that when using wired headphones, the Quad DAC feature "delivers a crisp and clear sound that comes closest to a live performance." Compared to a traditional DAC, the Quad DAC chip to be employed by the LG V20 will produce 50% less ambient noise. The company that is making this part for the LG V20 is ESS Technology, the same firm that supplied the 32-bit Hi-Fi DAC used in the
LG V10
. LG says that the 32-bit Quad DAC is the "lynchpin" of the many multimedia features that will be found on the LG V20.
"As smartphones mature, we're seeing more and more customers looking beyond just fast processors and big displays in their devices. Higher quality audio is simply the natural evolution of the smartphone, as the industry moves toward a more holistic multimedia consumption experience. We're pleased to continue this long-term partnership with ESS and bring best in class audio to LG V20 users"-Juno Cho, president, LG Electronics and Mobile Communications Company
The latest rumored specs for the LG V20 include a 5.7-inch screen with a 1440 x 2560 resolution. There will be a secondary screen like the one found on the LG V10. The Snapdragon 820 SoC will power the handset, carrying a quad-core CPU and the Adreno 530 GPU. 4GB of RAM is inside, and a 21MP camera will grace the back of the unit. There will be a dual camera setup in front, similar to the selfie snappers on the predecessor. Android 7.0 will be pre-installed.
source: LG