LG V20 unlikely to be released in Europe, but there's hope
15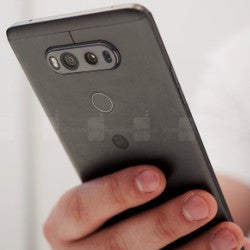 Officially introduced
less than a week ago
, LG V20 will be largely stocked by
US carriers
beginning later this month. However, the South Korean company hasn't been too clear concerning the global availability of the smartphone.
The bad news is Android fans in Europe are unlikely to be able to purchase the LG V20 through official means. Several posts on
Reddit
initiated by European users have highlighted the fact that the V20 will not be available on this continent.
On top of that, the South Korean company confirmed that, for the time being, there are no plans to launch the V20 in Europe.
Furthermore,
Clove
, one of the major retailers in the UK, has already announced that the LG V20 will not be officially introduced in the country. However, as it did with the LG V10 before,
Clove
will try to bring stock in from Europe so customers in the UK will be able to get one.
The problem is LG doesn't seem to be convinced to release the V20 in any of the European countries, so unless Clove brings stock from other regions there's little chance the smartphone will be available in the UK anytime soon.
The reason that LG did not make any statements regarding the global availability of the V20 means that there's hope for a limited release in some countries that were initially skipped from the list of selected markets.
Unfortunately, there's no telling what the future has in store for Android fans when it comes to the V20's global availability, so we can only hope that LG reconsiders its decision to bring the smartphone only in North America, Asia, the Middle East and Africa.
If you want to know more about the first smartphone to ship with Android 7.0 Nougat right out of the box, make sure to read our full
LG V20 preview
.