LG Optimus 2X benchmark results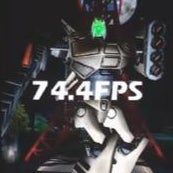 All we can say is "wow" about the
LG Optimus 2X
benchmark results on the standard Android tests we used. We ran quickly the popular Quadrant, Linpack and Neocore tests, and the handset scored
2777
on Quadrant, more than
35 MFLOP/s
on Linpack, and the amazing
74.4
frames per second on the Neocore 3D test. These are the highest scores we've seen on a stock commercially available handset, which it achieved literally out-of-the-box.
Rest assured, folks, you will rarely be wishing for more power on the first handsets running a 1GHz dual-core chipset, as there is still hardly any software to utilize them fully. You can read our in-depth article about the world of dual-core and beyond
here
. Soon others will follow, and flood the market with two 1GHz+ cores working together, but for now the LG Optimus 2X is the undisputed king of benchmarks against all Android handsets available on the market. When we take into account that these tests are pretty old, and not even updated for dual-core chipsets, the picture becomes even rosier.
How will all this power translate into the real life experience with the LG Optimus 2X outside of the synthetic benchmarks, remains to be seen in the next few days, when we will be preparing the review.
More LG Optimus 2X coverage by PhoneArena:
-
LG Optimus 2X Unboxing and Hands-on
-
LG Optimus 2X vs Apple iPhone 4: ultimate camera + video comparison
-
3D gameplay on the dual-core LG Optimus 2X
-
LG Optimus 2X Full HD 1080p video playback test
-
LG Optimus 2X vs Samsung Galaxy S vs Apple iPhone 4: Browser shootout