LG Optimus 2X vs Apple iPhone 4: ultimate camera + video comparison
44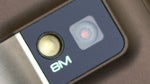 Alright, we've been patient enough as LG was doing the final touches to its latest and greatest invention, the
LG Optimus 2X
- the first smartphone to ship with the nVidia Tegra 2 chipset - and it's finally here, in our hands. If you ask the photo maniacs, they'd probably say that the most important innovation this new dual-core chipset technology brings is the ability to record
Full HD 1080p video
. So we decided we should actually put up a nice little article here for all the cell phone camera enthusiasts out there, comparing the photo and video taking capabilities of the LG Optimus 2X, the
Apple iPhone 4
, and the Canon PowerShot SD870, just for reference (the Canon will not take part in the video test).
As it seems, neither the LG Optimus 2X, nor the Apple iPhone 4 stand a chance against our point-and-shoot, which is a bit saddening, to say the least. When we pit the Optimus 2X and the iPhone 4 against each other, we can't help but conclude that the 8MP camera of the Optimus 2X is faring worse than the 5MP one on Apple's price and joy. Colors with the Optimus 2X are somewhat unrealistic, while there's also a certain blur to its images that prevents them from having some fine detail, eventually leaving the iPhone 4 as the better competitor in the photo-taking world.
When it comes to
video
, we are once again lead to believe that higher resolution doesn't mean better quality. Although the Optimus 2X records in Full HD 1080p, we don't see some particular improvement in its quality versus 720p recordings we've made with other quality smartphones. In this particular case, we actually like the iPhone 4's more realistic colors and better contrast, which make its video capture, although in 720p res, a more appealing one. That's not to say that we don't like the 1080p video recording of the LG Optimus 2X, of course, it's clearly up there with the best phones when it comes to video capture. That's our take at least, but feel free to express your own opinion in the comments below!
More LG Optimus 2X coverage by PhoneArena:
- LG Optimus 2X Unboxing and Hands-on
-
LG Optimus 2X benchmark results
- 3D gameplay on the dual-core LG Optimus 2X
- LG Optimus 2X Full HD 1080p video playback test
- LG Optimus 2X vs Samsung Galaxy S vs Apple iPhone 4: Browser shootout