LG G Watch receives update to stop issue with corrosion
16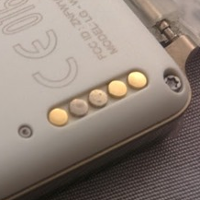 With some LG G Watch owners complaining about corroded terminal pins on their smartwatch, the manufacturer is sending out help in the form of an update. While the corrosion is a reaction to the pins coming in contact with skin, the issue is a hardware related one that can be solved with an update.
According to an LG Support rep, only a small number of LG G Watch units have "
developed discoloration and residue buildup
." A statement from LG says that the corrosion is unlikely to affect charging, and is completely safe. Still, the company is sending out an update that will turn the current to the watch off when it is not in the charger. The reason that this will stop the corrosive process, is that when current runs through two materials and an electrolyte (your skin), a chemical process occurs, leading to the corrosion.
"Recently it has come to our attention that a small number of G Watch devices have been reported to have developed discoloration and residue buildup on the terminal pins located on the back. While completely safe and unlikely to affect charging, LG will be rolling out a maintenance release over the next few days that will disable the current when the G Watch is not in the charging dock. The maintenance release will be rolled out automatically over-the-air to all G Watch owners. We thank G Watch users for their patience and apologize for any inconvenience this may have caused."-LG
The update has started going out to LG G Watch owners OTA, so keep an eye peeled for its arrival. Until then, as we noted, LG says that the timepiece is safe to use, although some LG G Watch owners have complained about discomfort while wearing the watch. But help is on the way, so be patient and the update will soon arrive.
source:
AndroidPolice