LG G-Slate priced at $699.99 on MobileCity's web site
4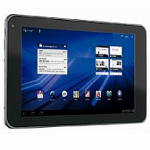 On-line reseller MobileCity put up a placeholder page for the upcoming 4G LG G-Slate tablet, expected to be launched by T-Mobile. The tablet, known overseas as the LG Optimus Pad, will be powered by Honeycomb and while smaller than the Motorola XOOM with a 8.9 inch display, the screen will show 3D images. Dual cameras on the back will also record pictures and video in 3D, which is something not available on Motorola's tablet.
The price listed on the MobileCity page was $699.99, a good $100 less than the non-contract price for the XOOM, and $100 off the listed retail price of $799.99. Now there is no guarantee that the price listed on the site is going to be the actual cost at launch. But if it is, you might consider it to be somewhat of a surprise. Because of all of the 3D functionality on the LG tablet, the latter device was expected to be priced above the cost of Motorola's tablet.
Outside of the 3D features and the smaller sized screen, both tablets are powered by Android 3.0 and offer 1GHz NVIDIA Tegra 2 dual-core processors. While both devices are 4G enabled, early XOOM units will come with 3G connectivity and
must be sent to the factory
to be upgraded to LTE. Early units also will not come with Adobe Flash 10.2, as we
reported
, and an upgrade will be sent out next quarter. It would seem that when it came down to pricing the LG G-Slate, all of the similarities and differences between it and the Motorola XOOM evened out on-balance.
If pricing won't be the factor that determines which tablet you buy, it will probably come down to the specs to push you toward one model or the other. Of course, early adopters have already purchased the Motorola XOOM, but for the rest of you, which device are you leaning toward and why?
source:
MobileCity
via
AndroidCentral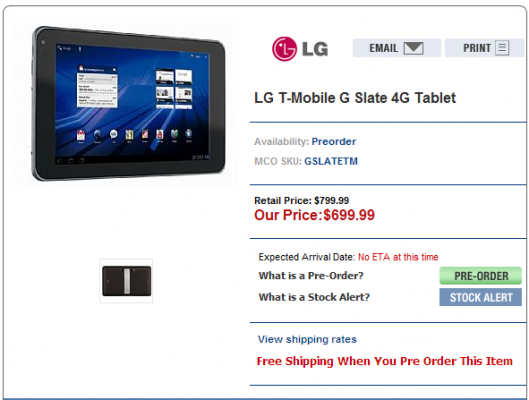 MobileCity's placeholder page for the LG G-Slate shows a price of $699.99 for the tablet