Judge rules against Qualcomm twice in its patent battles against Apple
32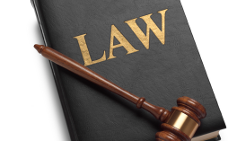 Judge Gonzolo P. Curiel of the United States District Court for the Southern District of California, today rejected Qualcomm's request for a preliminary injunction. Qualcomm was hoping that the court would force manufacturers of the Apple iPhone and Apple iPad to pay the chip maker royalties for the use of certain Qualcomm patents. These standard essential patents are supposed to be licensed using fair, reasonable and non-discriminatory terms (FRAND). Contract manufacturers like Compal Electronics Inc., Foxconn Technology Group, Pegatron Corp. and Wistron Corp.
have stopped paying Qualcomm royalties at Apple's request
, with Apple complaining that Qualcomm failed to use FRAND to determine its royalties structure.
The legal battle between Apple and Qualcomm
also deals with royalty rebate payments that Qualcomm was supposed to make to Apple
. The former stopped cutting these checks in September 2016, which obviously raised Apple's ire. Apple has sued Qualcomm over the royalties the chip maker is asking for, citing violation of anti-trust laws, U.S. patent law, and Qualcomm's failure to ask for reasonable royalties for its standard essential patents.
Besides ruling today against Qualcomm's request for a preliminary injunction, Judge Curiel also ruled against Qualcomm's request for a preliminary injunction that would have blocked Apple from suing Qualcomm over the same issues, but in different jurisdictions. Since the court will eventually rule on what a fair royalty payment should be for Qualcomm's standard essential patents, the company was hoping to keep the legal issues local (in other words, near Qualcomm's San Diego headquarters).
Starting last year, Apple also cut back on its use of Qualcomm's modem chip for the iPhone by also purchasing the part from Intel. Having at least two sources for major components is something that Apple always seeks. This way, if one source cannot deliver the goods, Apple can count on the second one to make up the difference. Also, by having two sources for a major part, Apple can play one against the other in an attempt to obtain favorable pricing.
source:
AppleInsider