Qualcomm sues iPhone and iPad manufacturers after Apple orders them not to pay royalties
25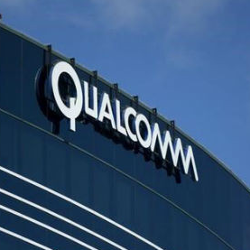 In the continuing legal saga between Apple and Qualcomm, the chipmaker today filed a complaint in the United States District Court for the Southern District of California against FIH Mobile Ltd. and Hon Hai Precision Industry Co., Ltd. (both combine to form Foxconn), Pegatron Corporation, Wistron Corporation, and Compal Electronics, Inc. These are the firms that assemble the Apple iPhone and Apple iPad devices.
The aforementioned contract manufacturers have stopped paying royalties they owe Qualcomm for the licensing of certain technology used on Apple's handsets and tablets. It isn't that these firms feel that they don't owe the money to Qualcomm. The companies aren't paying Qualcomm because they are being instructed by Apple not to pay. Some of the licensing agreements between Qualcomm and the manufacturers date back more than ten years ago, before the first iPhone was sold. Qualcomm is still being paid royalties by these manufacturers for the use of its technology in non-Apple products.
As we told you last month,
Qualcomm filed counterclaims against Apple after the latter sued the chipmaker in January
. Included in a series of charges against Apple, Qualcomm accused the tech titan of interfering "with Qualcomm's long-standing agreements with Qualcomm licensees that manufacture iPhones and iPads for Apple." That complaint deals with Apple's demand that the contract manufacturers refrain from paying Qualcomm.
"It is unfortunate that we must take this action against these long-time licensees to enforce our agreements, but we cannot allow these manufacturers and Apple to use our valuable intellectual property without paying the fair and reasonable royalties to which they have agreed. As Apple continues to collect billions of dollars from consumer sales of its Qualcomm-enabled products, it is using its market power as the wealthiest company in the world to try to coerce unfair and unreasonable license terms from Qualcomm in its global attack on the company. Our license agreements with Apple's manufacturers remain valid and enforceable. The manufacturers must continue to live up to their obligations under these agreements and Apple should immediately cease its tortious interference."-Don Rosenberg, executive vice president and general counsel of Qualcomm
Apple accuses Qualcomm of stiffing it on $1 billion worth of royalties
that Qualcomm refuses to pay. Apple alleges that this is being done because Apple spoke to law enforcement agencies about the company. A second suit filed by Apple claims that Qualcomm owes it $145 million, and accuses the chipmaker of "abusing its clout" in the marketplace. Lastly, Apple claims that Qualcomm
failed to follow through on its promise to license its standard essential patents at a low price
. Qualcomm responded to the last charge by saying that Apple was given the opportunity to license these important patents at the same rate as every other company, but declined the offer.
source: Qualcomm