It's not stealing when Apple does it, because it wasn't stealing when Google did it either
99+
This article may contain personal views and opinion from the author.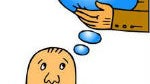 Every time there are new features announced for iOS, there is an uproar around the web about Apple "stealing" features. I have talked before about why I think this is a
silly argument
, but I wanted to put up a refresher on the idea, because the claims simply won't die out. Here's the simple reason: it's not stealing when Apple does it, because it wasn't stealing when Google did it either.
The elephant
First, I have to address the elephant that is always in the room when talking about Apple: lawsuits. Look, no one likes a company that is overly litigious, and Apple certainly fits that bill. Or, at least Apple did fit that bill in the past. I know that Apple is still locked in litigation with a number of different companies, including Samsung and Motorola; but, I feel it's important to note that
all of those lawsuits began while Steve Jobs was still CEO
.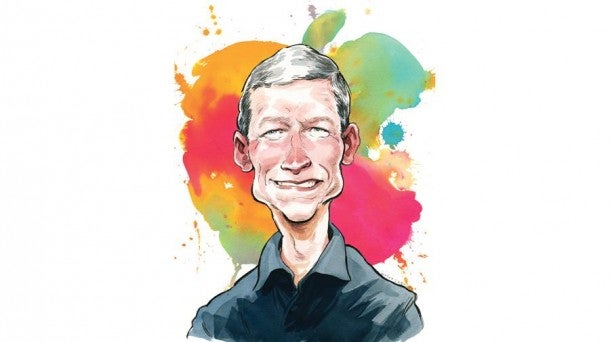 New CEO Tim Cook has expressed his
distaste for lawsuits
, and aside from the battles that started before his time, I can't find evidence of a lawsuit that has been filed by Apple since he took over the company two years ago. There have been the endless loop of countersuits with Samsung, but at this point that mess is just as much Samsung's fault as Apple's.
Obviously, this is a fairly short time period, but as I said when Tim Cook first took over the company, we need to put away the ideas about Apple that we had during Steve Jobs' time, and
stop judging the company by Steve Jobs
, because the company reflects its leader, and its leader is very different than the man who made the company famous.
Yes, Tim Cook could likely put an end to the lawsuits in progress (assuming the companies that have countersued would also agree to ending the wars), but there are signs that Apple is changing, and we should pay attention to that.
The accusations and the real world
First of all, I know that Apple has a dodgy past with claiming a feature is new, original, and unique to iOS when it already exists on another platform, but I didn't see it this time with the WWDC keynote.
Remember, there is a difference between saying this is a "new feature" and saying this is "a unique feature to iOS"
. Of course what was shown off are new features, because iOS users haven't had them before, and those are the people Apple is speaking to in these announcements. And,
obviously the features will be "innovative" for users, because again iOS users haven't had these features before
.
In the past, maybe I've been a bit too philosophical and abstract, saying that nothing has been stolen because everything is built on ideas that came before it. I thought that was a fairly straightforward argument, but every time the argument pops up again, it seems that the ones calling out Apple for stealing don't have a memory that extends beyond Apple's direct competition.
The trouble is that none of the features Apple is being accused of "stealing" were original ideas on Android or Windows Phone either
. When Apple first added folders to iOS, we heard calls of "stealing from Android", but when Android added folders, did we also hear the calls of "stealing from Apple" or "stealing from that filing cabinet by my desk"?
That multitasking UI wasn't seen first in Windows Phone 8, it goes back to webOS, and even desktops before that.

Google stole Quick Settings from Zenith!

Control Center didn't start with Android 4.2, it's just a set of quick toggles that you could find on webOS or a desktop before that, and even farther back (as you can see on the right).
AirDrop/Beam/Group Play are all just variations on previous standards like DLNA for local devices, or Bluetooth sharing which goes back to feature phones.
Tabbed browsing didn't start with Google Chrome, it was available on Firefox before Chrome; and even before that, there was a browser in 1994 called "InternetWorks" that had offered a tabbed interface.
Password autofill also didn't start with Chrome, it goes back to 1Password, LastPass, and plenty of other programs before that.
Live wallpapers didn't start with Android, it first showed up in desktop Windows.
The notification center didn't start with Android, but has roots in desktop systems like Growl, the Windows taskbar, and even in the analog world.
That's another thing we all need to keep in mind.
Anything created on a computer screen also has roots in the real world
. A notification tray makes sense because we're used to having notifications centralized, like in our mailbox outside, or the answering machine attached to a phone. Quick toggles make sense because we are so used to using remote controls. Tabs were used in binders well before browsers. Password saving used to be done in notebooks and sticky notes. Live wallpapers are called windows, because the world outside moves. Sharing makes sense because we're all human, and we like to show friends cool things, even stuff we found in the dirt while walking to school.
Basic features and trends
These different features keep popping up in various mobile systems, not because one company is determined to copy another, but because we're starting to reach a consensus on what basic features should exist in all mobile operating systems
. The original Windows back in 1985 wasn't copying Apple's OS released the year before, it just so happened that people understood the idea of folders (you know, from having them on their physical desks for years and years), and a window was the best way to represent that on a screen.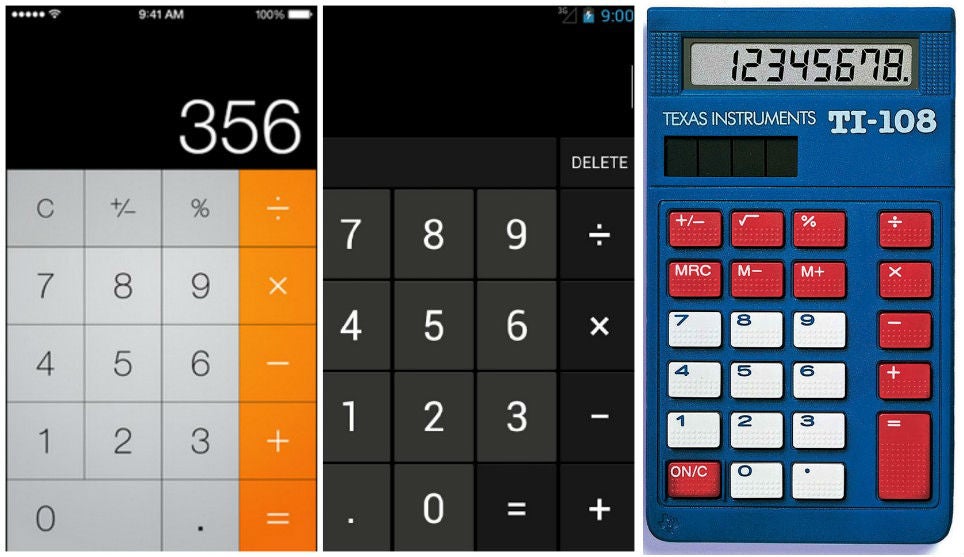 Notification trays are the best way to organize a rush of data and keep it from being too intrusive, but still have quick access to it at all times. The best way to switch between apps is to see screenshots of each app, so you can find things easier. And, you can put pictures of the Windows Phone 8 calendar and calculator apps next to the iOS 7 versions, or even the Android versions, but that doesn't prove anything.
If you really think any of these things are copying, just answer one question: how else would you propose a company design these solutions, especially the digital objects that have had standardized layouts in the analog world for generations?
If we go beyond the features to the design aspect of things, the arguments don't get any better. The overall trend in design right now is in a type of modern minimalism, which unfortunately is going to lead to a certain amount of overlap. Users don't want to see different design just for the sake of being different. They want something that makes sense, something that is familiar, but maybe has a fresh idea or two to make certain actions easier. There's a reason why Windows has used the same basic UI for such a long time, and why so many have rebelled against the massive shift that happened with the Windows 8 UI. The same thing happened in the Linux community with the shift from GNOME 2 (a very Windows-like UI) to GNOME 3 (more minimalist, and more like MacOS really, just with more customization options and keyboard shortcuts.)
Sure, Apple has added a number of features that look a lot like what we've seen on other mobile operating systems. But, we have to be careful about tossing around the term "stealing", because 1) that implies that these features never existed before they appeared on the other mobile operating systems, which is almost never the case; and, 2) it also implies that Apple has claimed it is the first to offer these options, which is also not true. Remember, Apple directly referred to Android Beam/S Beam in its keynote when talking about AirDrop.
If you want to call it stealing, then you have to extend your memory and call out Google, Microsoft, BlackBerry, Palm, Canonical, and every other software maker for stealing as well, because everything we're seeing in mobile operating systems has come before both in desktop systems and in some form in the real world that exists outside of your computer.