Tim Cook prefers settling lawsuits, hates litigation
17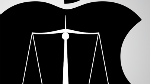 We've argued before that
judging Apple by Steve Jobs may not be such a good idea
because of course Steve is no longer around and the company is now run by Tim Cook. Part of our argument was in that Apple has started to take a different approach on lawsuits by seeking settlements rather than the hardline product bans that were the aim under Steve Jobs. Of course, at the time we couldn't say for sure because there was a limited history with Tim Cook by which to say definitively whether the company was really changing or not. Now, Tim Cook himself wants to chime in.
After the earnings call today in which
Apple announced a better-than-expected quarter
, Tim Cook made his views on the patent wars quite clear saying, "I'd rather settle a patent lawsuit, but I don't want Apple to be the developer for the world, I want people to make their own stuff," adding, "I've always hated litigation, and I continue to hate it."
Of course, actions speak louder than words and while Tim says that he hates litigation, nothing has come from
Apple's attempt to settle its lawsuit
on various Android manufacturers, and is still locked in battles with Motorola, HTC and others. This may not be for lack of trying on Apple's part, but we just don't know. Still, maybe this is another baby step towards a different Apple than the one we've known.