It was Jony Ive who had to pitch the idea inside Apple for a $10,000 Apple Watch
58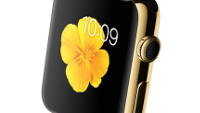 Because Apple's desire is to sell products to everyone, Jony Ive met with great resistance inside Apple when he pitched his plan to
release a luxury version of the Apple Watch priced at $10,000 and up
. Some inside the company said that creating a luxury timepiece would produce a new high-end group of Apple customers which was something that most in Cupertino were not comfortable with.
But Ive won the argument. Apple will be selling the Apple Watch in a range of $10,000 to $17,000 for its Apple Watch Edition, made with 18-karat gold that is twice as hard as standard gold. Since there will be units of the luxury models available at brick and mortar Apple Stores, the company
has equipped each store with the same type of safe you would find in jewelery stores
. Each Apple Watch placed in the safe will be hooked up overnight to a MagSafe charger so that they will be all ready to go for prospective customers to look at the next day.
The Apple Watch Edition models will be sold differently than the Apple Watch Sport entry-level model. The latter timepieces are priced at $349. The more expensive watches will be housed during the day in a glass display case similar to where a jewlery store keeps its pricier goods. And you just might notice tighter security at Apple Stores. Losing a $700 iPhone in a robbery is bad enough. Getting jacked of a $10,000 gold watch is even worse.
Was Apple's SVP of design right to push for such a luxurious version of the Apple Watch? If this does pan out for Apple, the question is whether we will see luxury versions of such devices as the Apple iPhone and Apple iPad.
Apple sees its watch as a fashion product
and a tech device. Why wouldn't it try working the fashion angle for its smartphone and tablet?
source:
TheNewYorker
via
Fusion
,
BGR