Instant Apps and Multitasking among the most exciting new Android features according to our readers
10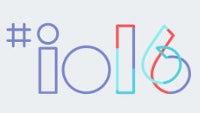 While no new Nexus device was announced at Google I/O 2016, nor was a new Android version unveiled, the developers-centric event still offered a number of surprises, and a whole lot of new products, services, and features. Off the top of our heads, there are the two new Google apps,
Allo
and
Duo
, the natural next step for Google Now in
Google Assistant
, the
Google Home
overmind for your living room, the
Instant Apps
project,
multitasking
in Android N,
Android Wear 2.0
, and even a new VR playform in
Daydream
.
That's quite the list, and it's not even all-inclusive! Naturally, with so many new goodies on their way to the market, we had to wonder which one piqued the interest of our loyal readership (that's you) and got them most pumped up about Android.
So we asked
.
With a share of nearly 24% of the votes, Instant Apps have managed to capture the attention we feel they ought to, and rank first. Following closely behind (21%) is Android new-found, but not yet released, ability to juggle multiple apps side-by-side. Google Assistant along with the Allo messaging app ranked third and fourth, respectively. Unsurprisingly given its obscurity, Android TV's upcoming picture-in-picture feature ended up with less than 2% of the total votes.