Google unveils Duo: a new video calling app that shows you what the caller is doing before you take the call
14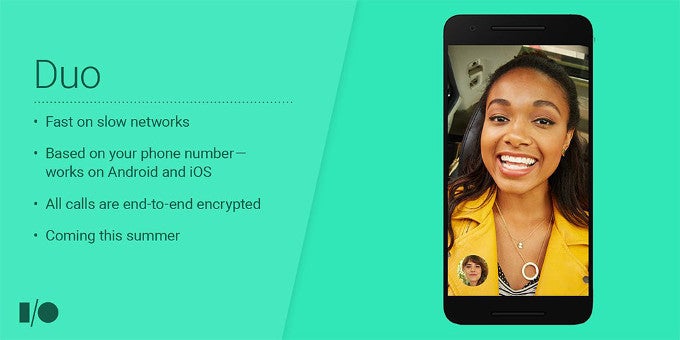 Google is bringing its focus back on the essentials: after unveiling Google Photos, the ultimate gallery app for Android, last year, this time around, it's unveiled a new messenger called Allo. Along with it, comes Duo: another app that goes with the messenger and aims to make your video calls easier.
Google sums up the essence of the Duo video calling app in four ways:
it's encrypted
it's reliable
it has a smooth interface that fades away
and it feature HD video and audio
But the real star feature of Duo is 'Knock-Knock'. This new feature shows a preview of what the person placing the call is doing, so that you can get context about why they are calling and use the information to decide whether you do or do not want to pick up the call.
Google has also been hard at work on codecs to make the video experience smooth and of high-quality.
The Google Duo video calling app will be available this summer on both Android and iOS.
source: Google