Google I/O 2016 was huge, so which new feature/service are you most excited about?
21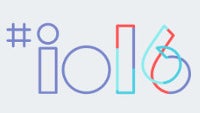 Two new apps, one for
chat
, the other for
video calling
. Android Now's metamorphosis into
Google Assistant
. A
Google Home
overmind for your... well, home.
Android Pay in more and more parts of our lives
, and more convenient than ever. The
Instant Apps project
set to change the way we experience apps going forward.
Multitasking in Android N
and picture-in-picture for Android TV.
A new VR platform to rule them all
.
Android Wear 2.0
. Is your head spinning yet?
Quite possibly. And this isn't even an extensive list of all the new features and services announced at Google I/O 2016 last week. But it's close enough, sans developer-only goodies, which are not unimportant, but usually fall outside our editorial coverage ballpark. Even without them, however, it's fair to say that I/O 2016 was a beast in terms of new stuff being unveiled and detailed.
So, without any further ado, and after we've (hopefully) given y'all enough time to process all the news, do let us know: which new feature (or service) are you most excited about?