Instagram faces class-action suit following ToS change
14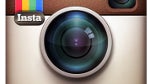 "In short, Instagram declares that 'possession is nine-tenths of the law and if you don't like it, you can't stop us"-Portion of law suit filed against Instagram
A class-action suit against Instagram was filed Friday in U.S. Federal Court in San Francisco. A user of Instagram in California says that the photo-sharing site is guilty of
breach-of-contract
as well as other violations pertaining to privacy and user data. This all came about following last week's decision by Instagram to
change the wording of its ToS
which led many to speculate that the company was going to start selling members' photos to corporations to use in advertisements, and keep the cash. What made this seem legitimate is the pressure that Facebook feels
trying to monetize the property for which it paid $1 billion
(at the time of the announcement of the deal). As a public company, Facebook needs to continue to report stronger earnings gains each quarter to placate analysts.
While
Instagram founder and CEO Kevin Systrom apologized
, Instagram again revised the ToS which removed the offending language. However, the revision to the revised ToS now adds a
mandatory arbitration clause
, removing the rights of users to file a class action suit against the photo-sharing site. And while those members who do not agree with the latest ToS are allowed to simply walk away from the site, the suit notes that they lose the ability to take back pictures stored on Instagram. The latest ToS on the site does seem to give Instagram the ability to sell member's pictures regardless of denials by Systrom that the site will do so.
"Instagram does not claim ownership of any Content that you post on or through the Service. Instead, you hereby grant to Instagram a non-exclusive, fully paid and royalty-free, transferable, sub-licensable, worldwide license to use the Content that you post on or through the Service, subject to the Service's Privacy Policy."-Instagram's Terms of Service
source:
Electronista