Instagram Beta for Windows Phone 8.x is gone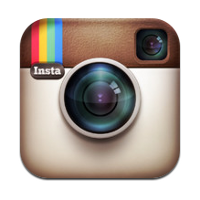 Trying to find the Instagram Beta app for Windows Phone 8.x? Surprise! The app is no longer listed in the Windows Store. While there is a Beta version of the picture-sharing app for Windows 10, it has yet to be officially recognized by Instagram, and its UI pales in comparison to what an official Instagram Beta should deliver.
Until the Windows 10 Beta becomes good enough for Instagram to be happy with, at this moment the app cannot officially be installed on a Windows Phone handset. There are third-party Instagram apps that still can be used instead, with 6tag the most widely known among Windows Phone owners.
Instagram's blase attitude toward Windows Phone is the opposite to how it approached adding its Android app in 2012. After picking up 1 million iPhone users
in less than three months by December 2010
, Instagram went full bore after the surging Android platform. Finally, by April 2012, Instagram was made available for Android users on the Google Play Store, and the app has never looked back.

This isn't to say that a Windows 10 version won't officially be announced eventually. It just means that there doesn't seem to be any rush on the project.


source: MSPoweruser