Industry sources read the news and predict the Nexus 5 is coming in October from LG
32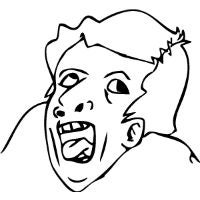 You know it's a slow news day (at least until iOS 7 is released and the flood of user response hits) when DigiTimes has to cite "industry sources" when saying that LG will be making the Nexus 5. Reading the article, it is almost as if the
multiple leaks
and
FCC
filings that we've seen stating exactly that never happened. It goes so far as to state that the device will be based on the
LG G2
with similar specs like a 5-inch display,
Snapdragon 800
, and LTE. All things we already knew. Very strange indeed.
DigiTimes even reaches so far as to make it seem like news that the Nexus 5 is likely going to sell at a "mid-range" price just like the Nexus 4. Sure, we haven't had any confirmation on that fact, but once you start selling smartphones unlocked for 8GB, there is no going back. The outrage that would come if Google stepped back on that and sold the Nexus 5 for $600 would be insane. At least the article does try to focus down another rumor that has been floating around about the release window for the phone.
The long term rumor from earlier this year has stated that Google was aiming for an October release for the device. Recently there was a rumor that claims the Nexus 5 and Android 4.4 would be released on
October 14th
, although the source for that was suspect. DigiTimes is confirming that October is the target for the device, but doesn't say when in the month it will be.