Rumor claims Nexus 5 and Android 4.4 KitKat coming October 14th
49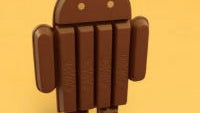 Let's start this out properly by saying this: there is no actual evidence to support this claim. There is only a collection of suggestions by anonymous sources for various blogs. That means the information could very well all be coming from one person talking to a number of places and giving the same wrong (or right) information, and we have no way of knowing.
That said, there are rumors circulating that the LG Nexus 5 and
Android 4.4 KitKat
are expected to be released on October 14th. It is certainly possible, especially since Nexus products are usually launched in the Google Play Store first, which means there would be no leaks based on inventory listings in various stores, or shipping records. If the recent
FCC
listings are actually the Nexus 5, it would seem to indicate the device is ready to go. And, there have been rumors going back to June that suggested Google was aiming for an October release of Android version K (then called Key Lime Pie).
One of the rumors even goes so far as to claim some of the features that we may see in Android 4.4. The only thing that Google has said on the subject is that the update is aiming to offer an "amazing Android experience available for everybody." Previous rumors have suggested that may mean better compatibility with older devices, and possible optimizations for
laptops
.
Ausdroid
is saying the update will also offer changes to the Fragments system (responsive design), a new accent color scheme, Miracast updates, new Gallery visualizations, animation APIs, and a notification widget.
All of those sound reasonable enough, although none sound like updates big enough to warrant a full dessert jump from Jelly Bean to KitKat, even though the actual version number is an incremental move from Android 4.3 to 4.4. So, it's hard to say exactly what to expect.