Nexus 5 benchmarks seem to confirm a Snapdragon 800
30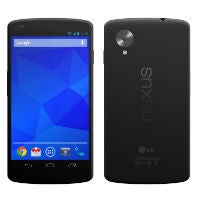 We've had a rash of Nexus 5 news today, and it isn't stopping yet. We've seen a
real world leak
of the device, and a new
3D render
built off of the various leaks we've seen of the LG Nexus. That covers the outside of the device for those who are interested, but right now we want to talk about what could be inside the device based on new benchmark leaks.
According to the GFXBench results page (which we should mention are one of the easiest things to fake), the Nexus 5 comes with the codename Hammerhead. Google has a long history of using sea creatures as codenames starting with the G1 (aka Trout), Nexus One (aka Mahi mahi), Nexus S (aka Herring), Motorola XOOM (aka Stingray), Galaxy Nexus (aka Maguro (Japanese for tuna)), Nexus 4 (aka Mako), Nexus 7 2012 (aka Grouper), Nexus 10 (aka Manta), and Nexus 7 2013 (aka Razor, which we assume refers to the razorback whale). So, Hammerhead fits in well in that lineup.
The benchmarks also have the device listed as having Key Lime Pie running on it, which would make sense since even the internal docs for Google have called Android 4.4 Key Lime Pie in order to keep the secret that it would actually be
KitKat
. The display resolution which is listed as 1794 x 1080. rather than the expected 1920 x 1080, but that is likely because the test doesn't include the pixels designated for Android's navigation buttons. But, the real news is that the benchmarks seem to confirm that the Nexus 5 is packing a Snapdragon 800 clocked at 2.26GHz. That should do well to provide power.