If you own a Galaxy Note 7, you'll no longer be able to travel on an Amtrak train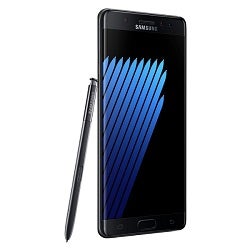 Although Samsung has officially put a bullet to Galaxy Note 7, there are still many users out there who
refuse to hand their smartphone in
. Samsung is still doing what they can to get the remaining handsets out of consumers' hands, but even with all of this work on their end, the company is still having a difficult time getting folks to hand in their device.
Just a week ago, it was announced that passengers carrying a Galaxy Note 7 would not be permitted to board
any airline flight in the United States
at all. Shortly following that announcement, we've now got an official statement from Amtrak saying that they'll be enacting a similar ban. According to the Pacific Surfliner Twitter page, "Samsung Galaxy Note 7 devices are not permitted on Amtrak trains, Thruway buses, facilities, stations and platforms due to potential safety risks."
We fully expect more and more bans on transportation and travel to come out like this going forward, so if you happen to be someone who still owns a Note 7 and still hasn't sent it back to Samsung, you're going to want to do it sooner rather than later. Although the exchange process might seem like a bit of a hassle, owning the phone is not only potentially putting your life at risk, but you're also going to be encountering a whole lot of trouble if you plan on traveling anytime soon.