If iMessage ever launches on Android, it won't have SMS, co-lead for Allo claims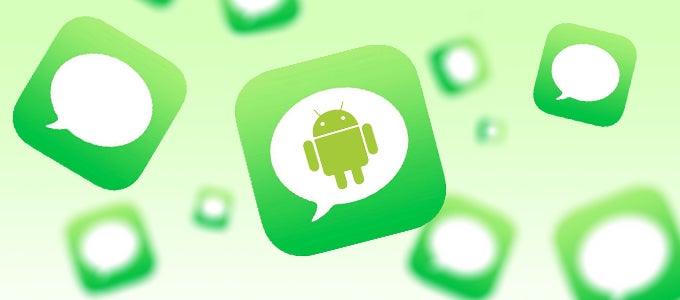 In response to yet another rumor that Apple may be planning to launch an Android version of iMessage, co-lead for Allo, Justin Uberti, said on Twitter that this scenario is very unlikely, since
"iMessage is part of [the] iOS lock-in,"
further claiming that if iMessage ever comes to Android, it will not have SMS support.
Uberti's responses seem largely provoked by the backlash against Allo, Google's latest chap app, which launched in
beta-like state
,
lacking widely-requested features
such as file sharing, Duo integration, and most importantly – SMS.
At the end of last month, rumors began circulating that Apple had been toying with the idea of launching iMessage for Android, claiming that mockups for such project have been made internally, ranging from standard iOS design ideas to complete Material overhauls of the messaging app. And while mockups mean nothing concrete, this news generated quite a stir in the mobile community and even more criticism geared toward Allo, which had just received a minor and
underwhelming update
adding split-screen support and quick replies to the app.
Even if iMessage launches on Android, and even if it doesn't have SMS, it will become a popular messaging app due to its huge user base and many features, leaving Google's latest chat app far behind. Allo, on the other hand, is severely harmed by its lack of SMS support, as it could have been the all-in-one Android messaging hub everyone wanted. It would still have been at a disadvantage, given that it isn't a pre-installed stock app, but it would have had a greater chance at success.
Let's open a bracket here to shortly go over what the big deal about SMS is, when seemingly all iPhone users are not actually texting each other, but rather sending messages over the internet. The biggest drawback of an instant messenger lacking SMS support is, perhaps, that it cannot rely on SMS fallback to convert messages to regular texts in situations where there is no reliable data connection, for example. This brings us to our previous point. If iMessage ever launches on Android, the lack of SMS support wouldn't be a big deal for Apple, as it would mean the users of a rival platform won't be getting their hands on the full functionality of one of the biggest iOS hooks, all the while releasing an app that will gain huge popularity on said rival platform as an instant messenger relying on mobile data/Wi-Fi.
Google's current plans for Allo are unclear, given that the
latest update for Google Messenger
contained hints at possible support for Rich Communication Services (RCS) coming to the old platform at some point, which would make Allo even more redundant. Oh yeah, and let's not forget the boring ol' Hangouts that has SMS support, but is apparently going to be phased out in favor of Allo. That's what they call spreading yourself too thin.
Read more: