IFA 2017: best phones, wearables and mobile devices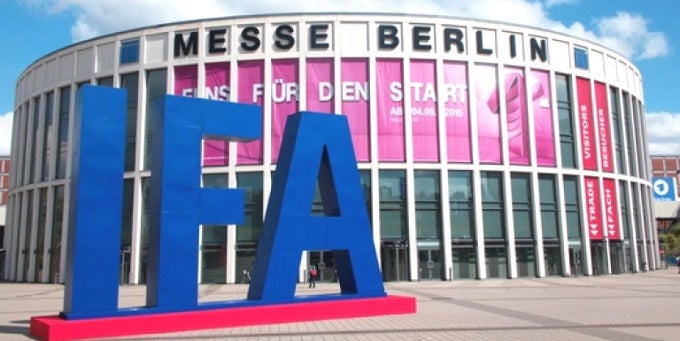 As the dust settles down, we take a look back at the best new phones and wearables announced at Europe's largest mobile tech show: IFA 2017.
This year, Samsung, LG and Sony stepped up to show their A-game as the three companies are gearing up for the busy holiday season 2017. And while we already knew about some of the devices thanks to countless leaks and rumors, you can't beat real-life impressions and finalized, official information.
And that's what we have here: the best new phones and wearables from IFA 2017, and all that you need to know about them.
LG V30
The LG V30 was without a doubt the star of the show in Berlin. LG was the only major company to bring its flagship phone to the show, but this does not change the fact that the LG V30 turned out to be an extremely impressive phone. With a refined full-screen design, the 6-inch V30 with its taller display is actually smaller than the 5.5-inch OnePlus 5. It sports a detailed list of advanced functionalities: a quad Hi-Fi DAC for better music quality and a new CineVideo camera mode that allows you to apply color grading filters to video and achieve smooth zoom, and overall just feel like a Hollywood operator when shooting the V30. LG has gotten rid of the secondary ticker display. Good riddance! In exchange, you get a much more compact (for the size) phone that is easier to use.
Samsung Gear Sport
The Samsung Gear Sport does not replace the Gear S3, but adds one more option to smartwatch buyers and fitness enthusiasts. The Gear Sport measures 42mm in terms of size, considerably smaller than the gargantuan 46mm Gear S3, and will also look better on girls who don't like oversized watches, as well as on guys that don't want such a big timepiece. The Gear Sport features the comfortable rotating bezel that makes operating the Tizen platform a breeze. It also automatically detects when you work out, has a proper, 5ATM water protection, you can swim with it and it even supports gym workouts. GPS is on board, but independent LTE data connectivity is not. The price is $300.
Sony Xperia XZ1
Sony's Xperia XZ1 is the company's new flagship phone, rocking the cream of the crop Snapdragon 835 system chip and Sony's best camera. But Sony is missing out on that "bezel-less", edge-to-edge trend and sticks out with a slightly refined design that feels... a bit dated. Also and again: no fingerprint scanner on the XZ1 in the United States, due to some sort of contract that Sony signed who knows when. The situation is absurd, but Sony does not seem really focused on the US market anyway. Nonetheless, we're excited to try the Xperia XZ1 out and see how it performs, how good its camera is and how it ranks in terms of battery life.
Moto X4
The Moto X used to be all about flagship phones and big features, but the status of the X series has changed. The new Moto X4 is an "affordable premium" phone, or a "$400 flagship" as some people call these phones. At a price set at exactly $400, the Moto X4 provides an impressive glass and metal design and a dual camera system with a secondary, wide-angle lens similar to that of LG phones. The X4 is powered by the power-efficient Snapdragon 630 system chip, so we're expecting big battery life as well.
Samsung Gear Fit 2 Pro
The Samsung Gear Fit 2 Pro is just as good as the Gear Sport in terms of functionality: it's got the impressive 5ATM water protection, support for swims, automatic workout detection, gym workouts, and more, but in a different form factor. It's a wristband with a curved AMOLED screen and a slightly longer battery life. While it lacks the style of the Gear smartwatch series, it's lighter and more comfortable to wear, a true fitness tracker. One more thing: the Gear Fit 2 Pro is cheaper as well: it costs just $200.
Sony Xperia XZ1 Compact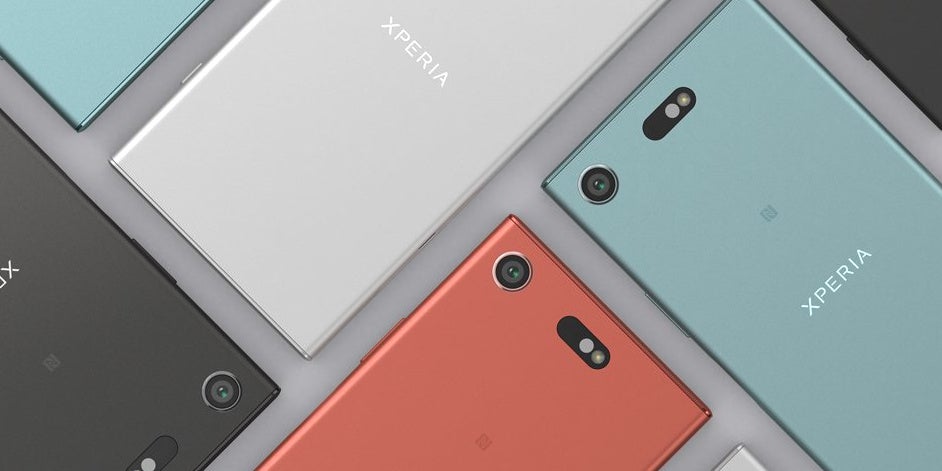 Sony Xperia XZ1 Compact
The Sony Xperia XZ1 Compact continues on a tradition of "compact" Sony phones with flagship specs. And this actually filled a gap in the Android space: there were simply no other such devices. But this time around it's different: the Xperia XZ1 Compact features a 4.6-inch display but one with bezels, and in terms of size it's not actually all that much smaller than the new crop of bezel-less phones. So... is there still a valid reason to buy the XZ1 Compact when it does not feel that compact anymore? It's a complicated question that we can only answer once we spend more time with the device in our upcoming review.
BlackBerry KeyOne Black Edition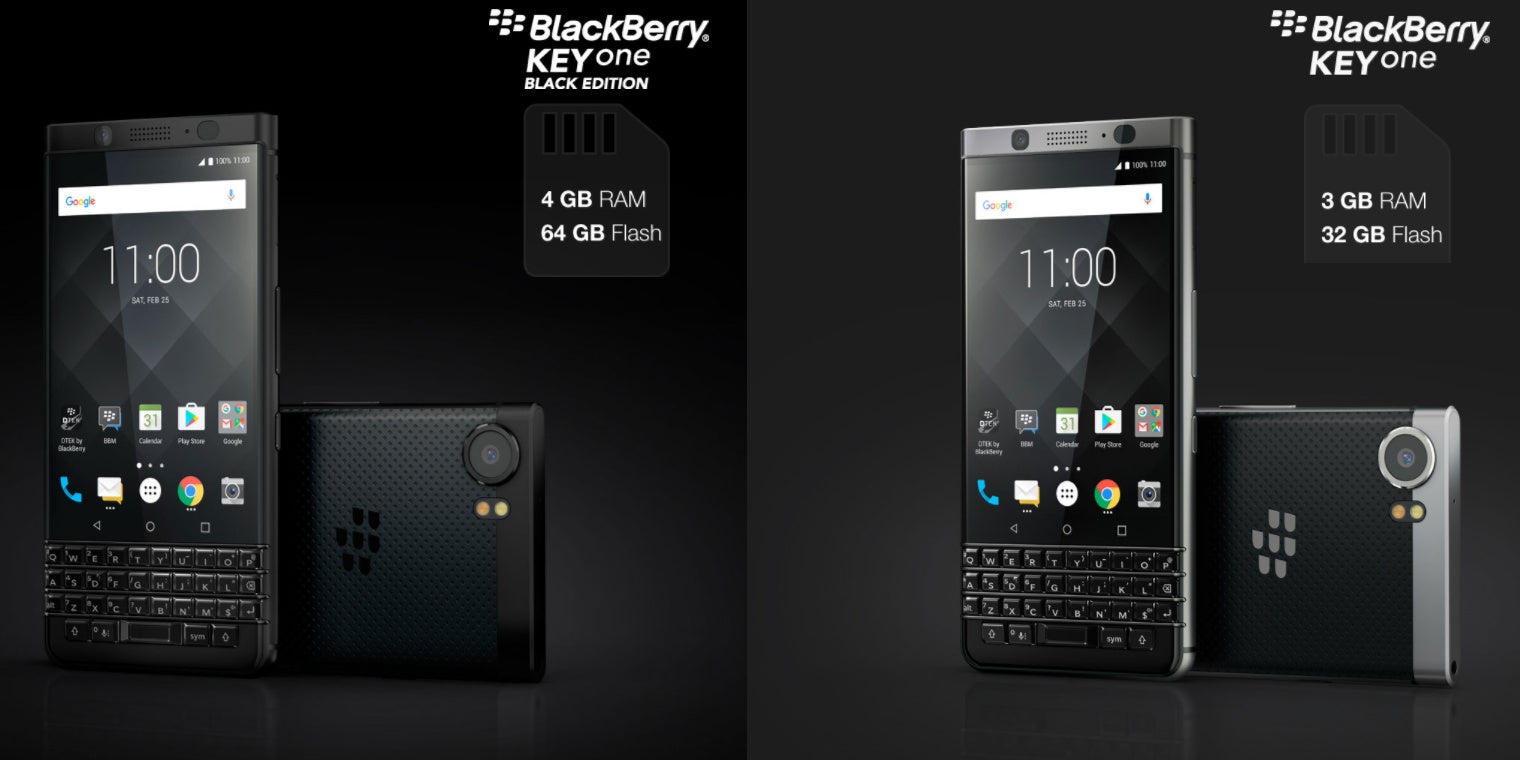 BlackBerry KeyOne Black Edition
BlackBerry is back. Or rather TCL, the company that has bought the rights to the BlackBerry brand use in phones, is back. It released the BlackBerry KeyOne earlier this year, a phone with a QWERTY physical keyboard that doubles as a trackpad and where every key can act as a shortcut. It's a productivity beast, or at least... it's a different phone. At IFA 2017, we got to see a new color version of the KeyOne, a beautiful black edition that comes with more RAM and double the native storage. Would you be willing to use a BlackBerry phone in 2017? That might be the bigger question than the choice of the right color tone.
Garmin Vivoactive 3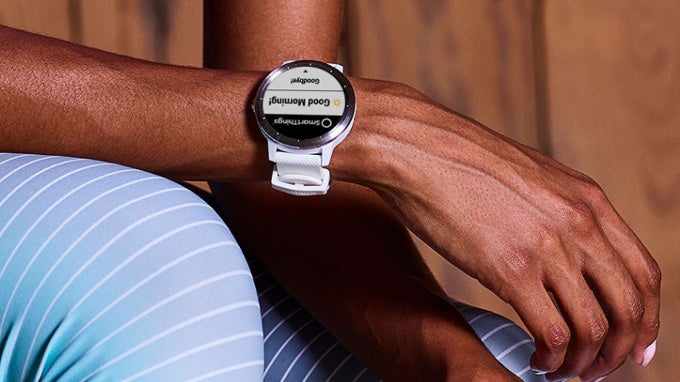 Garmin Vivoactive 3
Garmin introduced a hot new smartwatch at IFA 2017: the Garmin Vivoactive 3. The new Vivoactive 3 sports Garmin's Chrome screen, a full-color and sunlight readable display and it is an actual touchscreen like the one on the Vivoactive HR. There is a brand new interaction mode: you can now swipe on the side of the watch case, a "side swipe" as Garmin calls it. The other big new feature is wireless payments. The new Garmin Pay system here uses NFC and is actually powered by FitPay. Garmin is also bringing sport profiles and a very welcome strength-training profile that tracks reps and sets for gym rats. There are now 15 indoor and outdoor sport profiles that you can track with the new watch, including cardio and yoga. The watch also ships with built-in GPS and with a compatible phone, you can use the Garmin Live Track feature to share your location live.
Samsung Gear Icon X (2018)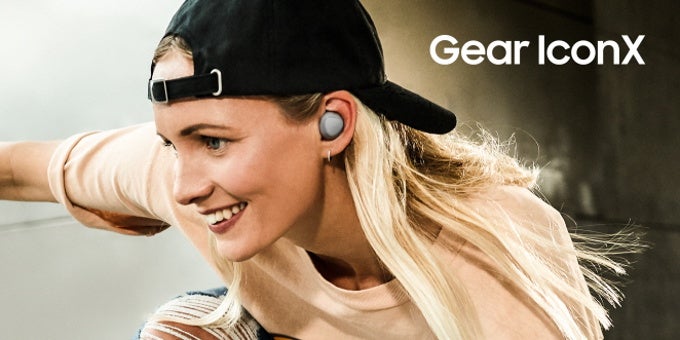 Samsung Gear Icon X (2018)
The new Gear Icon X (2018) edition are a set of tiny cordless earbuds that improve a long way from last year's model: they come with nearly triple the battery life and can now run for up to 5 hours when listening to music. But they also lack a heart rate sensor that was included in the originals. Despite the lack of a heart-rate sensor, the Gear IconX is still oriented towards sporty consumers, judging by the fact that it retains the built-in coaching features. And yes, volume and music playback are still controlled via tapping and swiping gestures, plus access to Bixby is also on board.
Sony Xperia XA1 Plus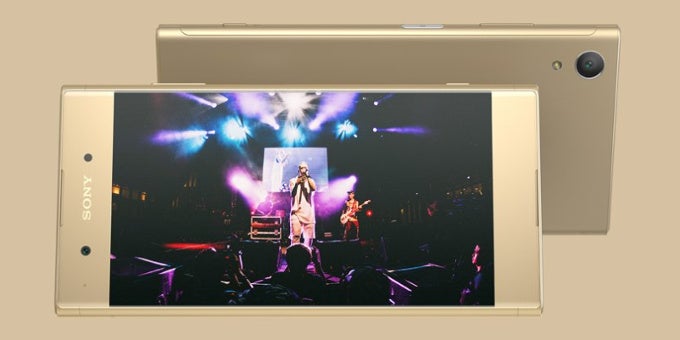 The Sony Xperia XA1 Plus is a new, sub $400 phone by Sony that will appeal to budget customers, but is nowhere near the performance and finish of a premium phone. The XA1 Plus features a 5.5-inch 16:9 display, runs a clean build of Nougat and here is the let-down: it sports a MediaTek P20 system chip. The focus here is on the camera, which is a 23-megapixel, f/2.0 one, with quick shutter release and Sony's Steady Shot stabilization on board. Actually, it's exactly the camera that makes this phone more interesting than usual, and we'll be looking at it in more detail in an upcoming review.