Samsung Gear Sport hands-on
13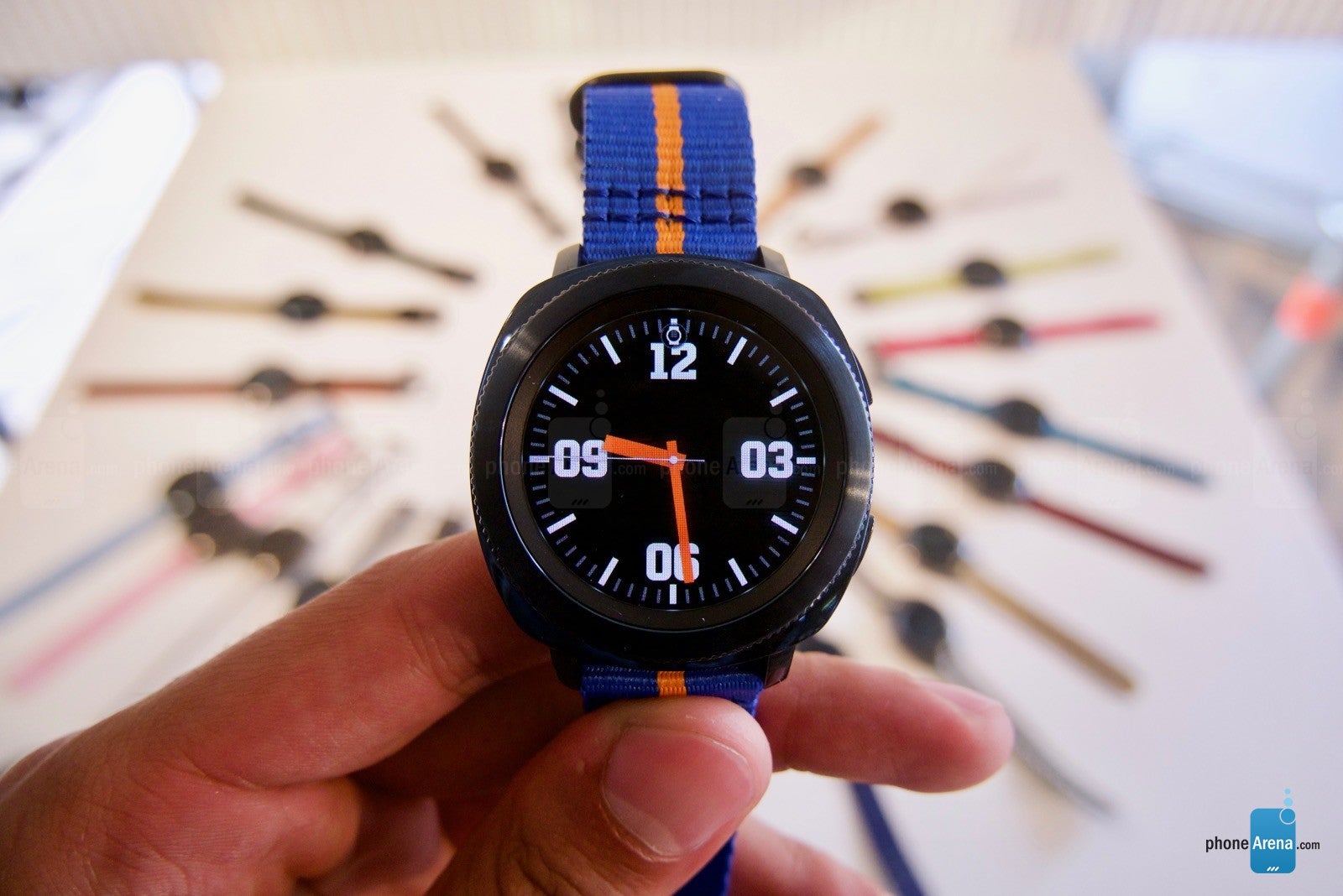 Samsung has been on the forefront of the modern smartwatch wave, but its already long line of Gear smartwatches hasn't exactly been among many a user's wish list items. That almost started to change with the radically improved Gear S2, and then the S3 following it: smartwatches which introduced the rotating bezel as a key interface and design element.
Today, we got the chance to try out the next iteration in Samsung's smartwatch line: the Gear Sport. Interestingly, this isn't a Gear S4, or anything that would suggest we're looking at a direct successor to the S3. While it is extremely reminiscent of the previous Gear watch, the Gear Sport feels more like a slight course correction for the wearable series.
Like last year's S3 Frontier, it's clearly targeted at people who… well, work out. There are such people out there, yes. However, Samsung insists you'll look just as appropriate in the gym with the Gear Sport, as you would at a night club. We aren't sure about the latter if you choose to stick with the stock rubber strap, but the good news is Samsung has been working hard on giving you options here: there should be about 23 different band types available from Samsung for the Gear Sport, including ones that come with rubber on the inside and leather on the outside.
Compared to the S3, we're happy to find this year's Sport to have a slightly smaller and thinner body. On the downside, it'll only be sold in Blue and Black, so no fancy color choices here: all of the fashionable aspect will have to come from the bands that you choose to pair it with.
The Samsung Gear Sport also feels pretty similar to last year's model. It almost feels like a Gear S3.5. It's reassuringly made, with solid, almost rugged construction. The knurled bezel isn't the most minimalist or stylish design element we've seen, but at least the transitional squircle shape (that's the shape between square and circle) gives it a somewhat friendly look.
Functionality-wise, Samsung claims to have upgraded the heart rate sensor to a more precise and reliable one, which is very good news. It's also enabled the Gear Sport for water adventures, with a 5 ATM rating of 50 meters (165 feet). The watch can be safely used/worn during a bath, in the shower, or for swimming in the pool or the ocean (there is salt water protection), but not for scuba diving or water skiing.
In terms of traditional smartwatch features, there are, of course, staples like Samsung Pay and access to the third-party application storefront, as well as some goodies from the nice-to-have category like remote control for PowerPoint presentations or Samsung's own Gear VR.
So far, Samsung hasn't decided to announced the Gear Sport price, but at least we know it's bound to arrive later this fall, so potential customers shouldn't have to wait too long before they can order one.