The Walking Dead coming to iOS today, zombie slaying fun priced at $4.99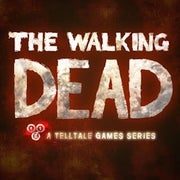 If you are looking for a well-made zombie game for your iPhone or iPad, then boy do we have the title for you! Telltale Games has announced that today, July 26,
the first episode of The Walking Dead series will be released on the App Store
.
Some of you might have already played the title on your PCs or game consoles. In a nutshell, there are zombies that want you dead really bad, so you have to fight them off with whatever arsenal you have in stock. However, the game is not your ordinary button masher. In fact, a story develops along the way, but we won't spoil the fun and will let you experience it yourselves. Speaking of which, the remaining four episodes of The Walking Dead series will be made available for download over time, with each new one being released on a monthly basis.
The Walking Dead for iOS is an universal app so it will run on both the iPhone an the iPad. Downloading it will set you back $4.99, but if you are planning on getting the complete series, you can purchase all five episodes in advance for $14.99.