Huawei's 2018 roadmap may have just leaked, includes four Honor and three P series phones
6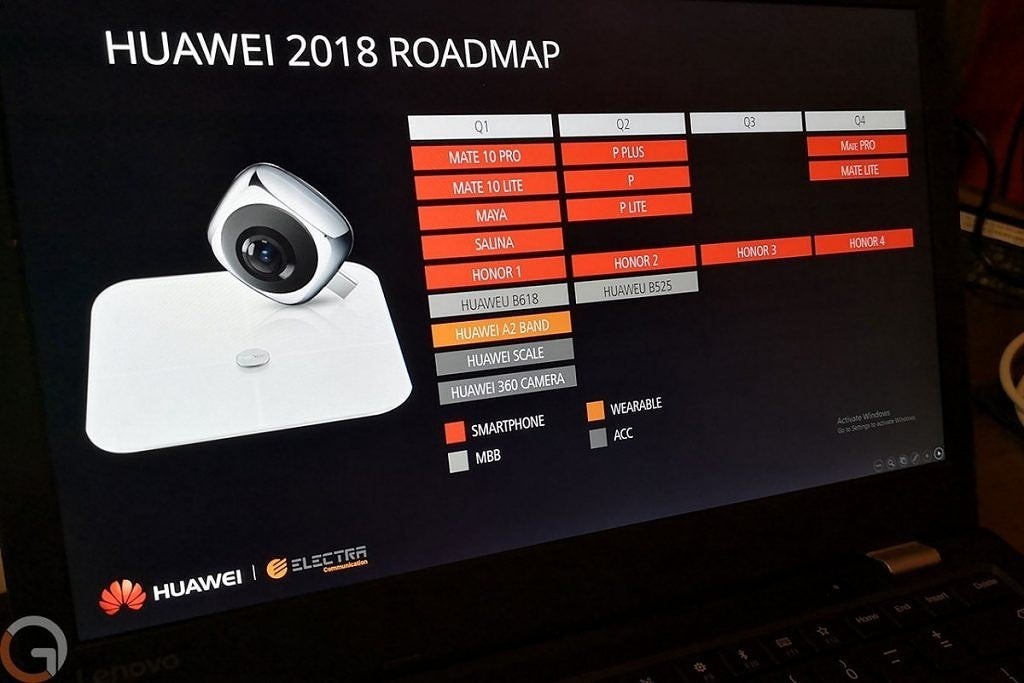 Usually, we kind of know what high profile smartphones companies like Apple, Google, LG, Motorola, Samsung, and Sony plan to launch each year. The only things left to determine is their final design and the new stuff they bring to the table.
Well, it looks like Huawei's 2018 roadmap has just leaked and if it's accurate, it doesn't really bring any surprises. The Chinese company plans to launch three P series smartphones – P Plus, P and P Lite – in Q2 2018.
In the first quarter of 2018, Huawei plans to make the
Mate 10 Pro
and
Mate 10 Lite
available for purchase in more markets, but three new smartphones will be unveiled as well: Maya, Salina and Honor 1. These are just codenames or placeholders, not the market name of the phones.
Also, a new Huawei A2 fitness band is expected to be announced in Q1 as well, along with a new Huawei 360 Camera, the so-called Huawei Scale (an accessory) and Huawei B618 wireless router.
Along with the three P series phones, Huawei plans to reveal in Q2, a second Honor smartphone will be announced, along with the Huawei B525 (probably another router).
The Q3 2018 is a bit barren for Huawei, as the Chinese company plans to introduce a single device: a third Honor-branded smartphone.
Finally, Q4 will mildly busy for the Chinese company. The Huawei Mate Pro and Mate Lite will be launched, alongside another (fourth)
Honor smartphone
.
Unfortunately, since we can't vouch for the validity of the image, we recommend taking the information with a grain of salt, at least until we get into the first quarter of 2018.