Huawei reports 33% gain in net profit for 2015; smartphone shipments rise by 44%
27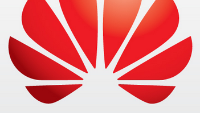 ccHuawei had a very good year in 2015. The company established itself as the third largest smartphone manufacturer behind only Samsung and Apple, released its first Nexus handset (the
Nexus 6P
), and launched some other well-received handsets. The company also gave notice to Samsung and Apple that it plans
to become the largest smartphone manufacturer on the planet in five years
.
The company recently disseminated its 2015 earnings report, which showed a 33% gain in profits to $5.7 billion USD. Revenue rose 37% to $60.9 billion USD. Higher investments in R&D reduced the company's gross margin from 44.2% to 41.7%.
Huaweii's consumer device business, which includes smartphones and tablets, saw revenue increase by a hefty 73% in 2015 to $19.9 billion USD. The company shipped 108 million smartphones last year, a 44% increase over 2014's numbers. Samsung shipped 319.7 million smartphones in 2015 while Apple delivered 231.5 million iPhones last year.
Nicole Peng, Asia-Pacific research director at Canalys, sees Huawei continuing to make strides with its smartphone business. She told CNBC that there are "growth opportunities for Huawei's smartphones, as it could win over consumers from Samsung and Apple, which have been struggling to create more innovative products."
The next big launch for Huawei will be the
Huawei P9
flagship, which is expected to come with a dual camera set up and the Kirin 950 chipeet under the hood. That device
will be introduced on April 6th
.
Thanks for the tip!
source:
CNBC