How to use Xperia Transfer to switch to a Sony smartphone from Android or iOS (spoiler - impressively easy)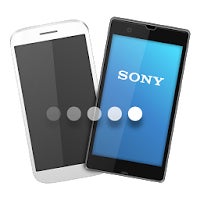 Hey, folks, welcome to our third installment of "Using various manufacturers' content transfer tools to switch to a new smartphone". What we are doing here is testing the ease of use and functionality of apps, made to help new users copy over all their valuable data from their old handset, to their brand new smartphone. We've already tested how
HTC's Transfer Tool
and
Samsung's Smart Switch
deal with the task, so this time around – let's check out the Xperia Transfer.
Now, once in the Android transfer menu, we are presented with yet another unique way to ensure that you are sending all your sensitive data to the handset that you are holding in your other hand, rather somewhere else – while HTC used a confirmable PIN code, in order to establish a trusted connection between the two phones, and Sammy's Smart Switch used a weird audio signal, in order to make two Android phones "talk" to each other, Xperia deals with this in an elegant and modernistic manner – via NFC. Of course, there is the PIN option, for those phones that lack NFC, but since in this series we are looking at the fastest, easiest, most interesting ways to use the transfer apps – this demo will show the NFC path.
After the Android slideshow, stay tuned for the iOS to Xperia guide, as there was a surprise waiting for us in that operation as well – instead of using USB to PC connection, Xperia Transfer was able to pull out all the data from our iPhone with a simple phone-to-phone USB connection. Nice job, Sony.
You can grab the Xperia Transfer app
here
.